August 28, 2023 – Intel's upcoming release in October is set to introduce the tech world to the next wave of innovation: the 14th generation Core processors codenamed "Raptor Lake Refresh." Serving as an upgraded iteration of the 13th generation Raptor Lake Core processors, this new line will debut with the K/KF series, while the standard versions are anticipated to arrive early next year.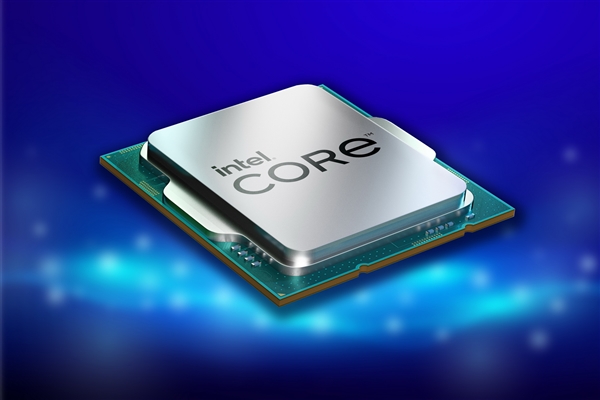 Details surrounding the specifications and performance of the 14th gen Core processors, particularly in the K/KF lineup, have become an open secret. The key point of interest now lies in the price, and the outlook might not be as optimistic as some had hoped.
Consider the flagship i9-14900K, projected to be priced at $695. This marks a significant 15.8% increase from its predecessor, the i9-13900K, which was priced at $600. The i9-14900K's performance aligns closely with that of the i9-13900KS; both feature 8 large cores and 16 small cores, capable of turbo boosting up to an impressive 6GHz.
The anticipated price of the i9-14900KF is $660, reflecting a 13.8% increase from its previous cost of $580.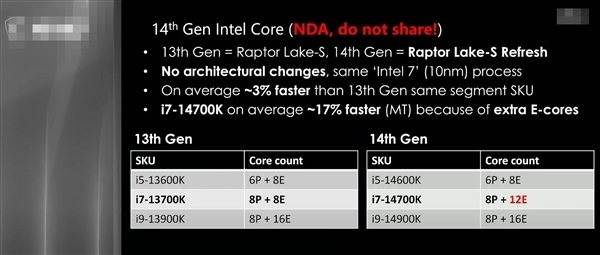 The i7-14700K and i7-14700KF models are projected to be priced at $485 and $470, respectively, reflecting price hikes of 14.1% and 14.6%. However, these models offer notable value upgrades. With an increase of 4 additional small cores (8+8 to 8+12) and an expanded 3MB L3 cache (30MB to 33MB), these processors offer a compelling improvement.
The i5-14600K and i5-14600KF are expected to be priced at $380 and $345, respectively, showcasing price increases of 15.2% and 13.1%.
While the i5-13600K initially seemed appealing, especially for mainstream gamers, its incremental improvement in clock speed within the 6+8 core configuration might not justify the expected price.
According to leaks from insiders, the 14th generation Core processors are predicted to provide an average performance increase of only 3% compared to their 13th generation counterparts. An exception can be found in the i7-14700K model, which, due to its augmented core count, is projected to experience a substantial 17% improvement in multi-threaded performance.