June 5, 2023 – The latest data reveals a staggering increase in user traffic to OpenAI's website, with a total of 847 million visitors recorded in March this year. This marks a remarkable 54% surge compared to the previous month of February.
OpenAI, the developer behind the highly acclaimed chatbot ChatGPT, witnessed an exponential rise in website visits, soaring to an impressive milestone of 1 billion unique accesses in March alone. According to research conducted by marketing firm VezaDigital, a staggering 847 million users flocked to OpenAI's website during that month, indicating a remarkable surge of over 54% in traffic. Based on online visitations alone, OpenAI has secured its position among the top 20 highest-traffic websites globally.
"This demonstrates a clear increase in public interest in artificial intelligence solutions, prompting legislators to seek regulatory measures to navigate uncharted territories like copyright in art and ethical challenges," noted Stefan Katanic, CEO of VezaDigital. "While debates surrounding artificial intelligence remain divisive, one aspect we can likely agree on is that AI is no longer a distant future but rather a present reality."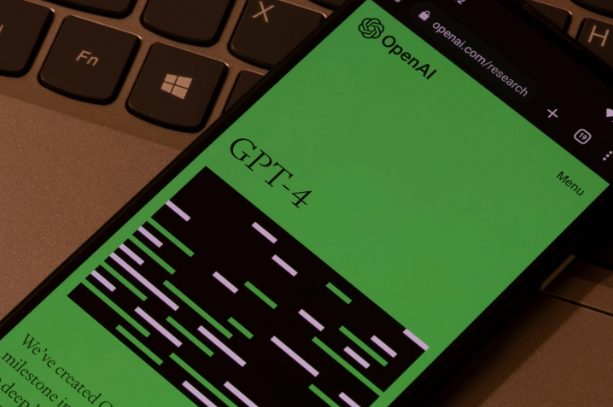 The advancements in natural language processing (NLP) and machine learning (ML) have significantly piqued public interest in AI solutions. These innovations empower computers to comprehend human language and swiftly analyze vast amounts of data with precision. This capability has allowed companies like OpenAI to create robust chatbots capable of engaging in natural language conversations with humans.
OpenAI's website serves as a gateway to access their products, including GPT-3, an open-source natural language generation model that enables developers to build applications generating human-like text responses based on input.
In a remarkably short span of one month, OpenAI's website ascended nine positions, securing the 18th spot on the global highest-traffic website rankings. This rapid climb should come as no surprise, as it had leaped from beyond the top 50 to reach the 27th spot in February!
According to experts at VezaDigital, the United States constitutes a significant source of visitors, accounting for approximately one out of every nine visitors, making it a primary contributor to OpenAI's web traffic. However, this also suggests that the phenomenon of ChatGPT's success extends far beyond its home country.
VezaDigital emphasized that their findings were based on meticulous statistical analysis, combining traffic analytics with raw data from SimilarWeb to provide a clear depiction of the ongoing trends.
SimilarWeb ranks OpenAI's website as the 17th most visited in April, surpassing VezaDigital's ranking. The top three spots are occupied by Google, YouTube, and Facebook websites, respectively.
This accomplishment solidifies OpenAI as an outstanding company, with ChatGPT seemingly transforming overnight from a relatively unknown AI project to a groundbreaking success.
Katanic remarked, "The ChatGPT phenomenon spread like wildfire towards the end of 2022, and we expect it to break all records soon, becoming the fastest-growing website in terms of monthly active users in history, reaching 1 billion users within a short span of time."