October 24, 2023 – Tesla's Impressive Growth and Expansion Tesla, the world's largest electric vehicle manufacturer, continues to raise the bar in terms of potential annual production capacity. According to their third-quarter financial report, their capacity now surpasses 2.35 million vehicles, an increase of 325,000 vehicles from the previous quarter and a year-over-year growth of 450,000 vehicles.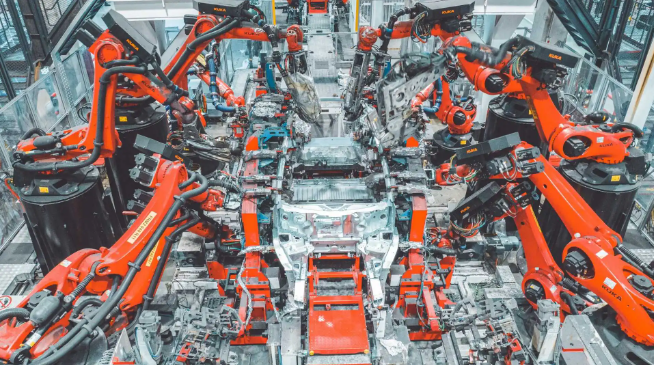 This remarkable surge can be attributed to the expansion of production facilities in Tesla's Shanghai, China, and Austin, Texas factories. The company has noted that, with the exception of planned downtime, the Shanghai factory is running at nearly full capacity, while the Texas factory has initiated the trial production of the highly anticipated Cybertruck and plans to start delivering the first batch of vehicles by year-end.
Tesla boasts a global network of six manufacturing plants, including the Fremont Superfactory in California, the Austin Superfactory in Texas, the Shanghai Superfactory in China, the Berlin factory in Germany, the Gigafactory 1 in Nevada, and Gigafactory 2 in New York. The Nevada factory, operational since June 2014, primarily focuses on the production of power batteries, Powerwall, and Powerback. The New York factory specializes in solar roof production, complementing Powerwall and Powerback usage.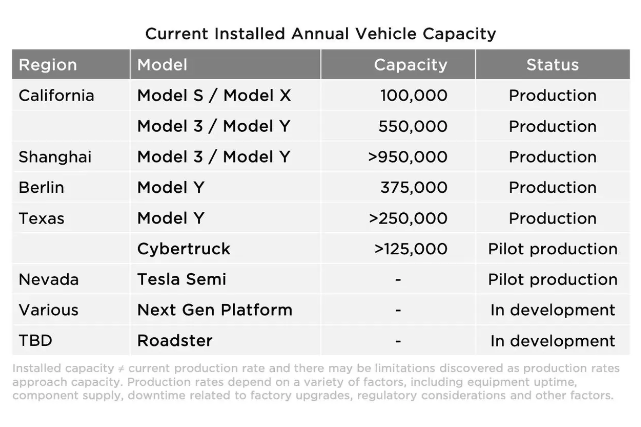 Among these facilities, the Shanghai factory stands out as Tesla's first overseas production facility and a vital export hub. Currently, it has an annual production capacity of over 950,000 Model 3 and Model Y vehicles, which exceeds previous estimates by 200,000 vehicles. The Berlin factory, Tesla's first European facility, commenced production of Model Y vehicles in March 2022 and currently boasts an annual production capacity of 375,000 vehicles. The Austin, Texas factory, Tesla's most recent addition, began producing Model Y vehicles in April 2022 and will soon manufacture the groundbreaking Cybertruck. This factory can currently produce more than 375,000 Model Y vehicles and 125,000 Cybertrucks.
Furthermore, Tesla has also disclosed plans for its sixth automobile manufacturing plant, set to be located in Santa Catarina, Mexico. This factory will be dedicated to producing next-generation platform electric vehicles, likely targeting the mass market, with an expected annual output in the millions. Construction of the plant is slated to commence in 2024.
It's worth noting that Tesla has maintained an average production output exceeding 450,000 vehicles over the past two quarters (Q2-Q3), making it increasingly likely that they will meet their annual goal of 1.8 million vehicles in 2023. As of September 17, 2023, Tesla has produced a cumulative total of 5 million electric vehicles since its inception in 2008.