August 31, 2023 – In a surprising turn of events, the renowned Apple accessories manufacturer Spigen appears to have accidentally leaked a glimpse into the future by briefly listing protective cases designed for the upcoming iPhone 15 Pro Max on Amazon. This unexpected sneak peek into the next generation of Apple devices has captured the attention of tech enthusiasts worldwide.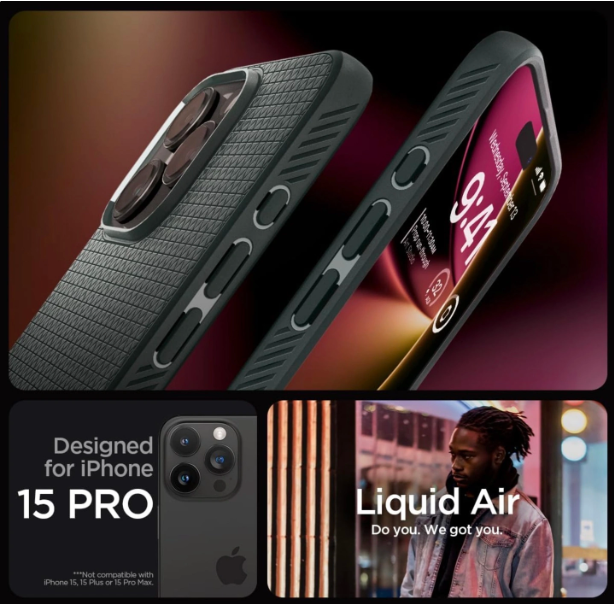 Spigen, a brand that has solidified its presence with an official flagship store on platforms like JD.com (also known as Jingdong) and holds the distinction of being recommended by Apple, has been a reliable source for premium smartphone accessories since its inception in 2005. The company's foray into this inadvertent revelation has once again shone a light on its reputation for producing high-quality and anticipated products.
The protective case in question, tailored for the iPhone 15 Pro Max, was briefly available for purchase at a price point of $16.99. Interestingly, the product page initially displayed availability solely in the enigmatic "Abyss Green" color variant, but within a short span, it was hastily altered to indicate "unavailable." This sudden change in status appears to have been a result of an electronic commerce platform glitch rather than an intentional move.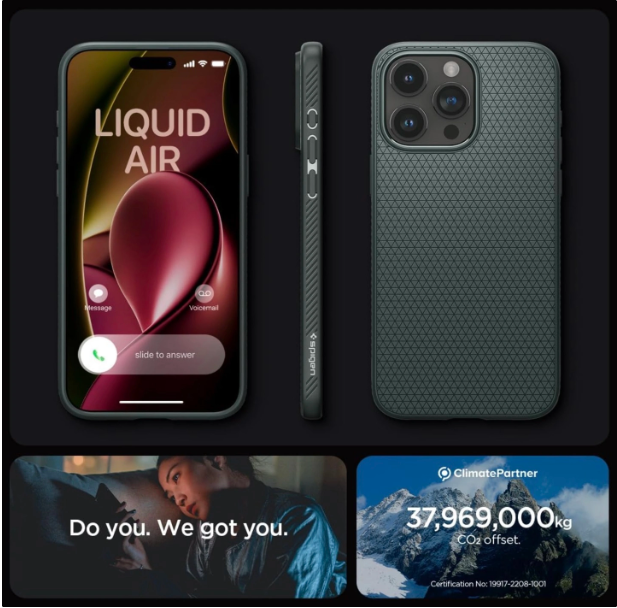 Enthusiasts and observers took note when Kevin Aubin, a prominent figure among tech aficionados, not only placed an order for the enigmatic protective case but also shared tangible images of the product upon its arrival. Aubin's discerning eye caught a significant alteration in the design when compared to its predecessors. Notably, the lateral aspect of the case saw a shift from accommodating the silent toggle to incorporating an "Action" button, suggesting a potentially novel functionality that Apple might be introducing with the iPhone 15 Pro Max.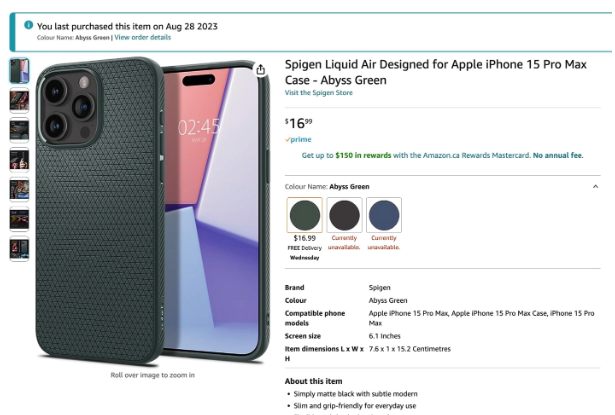 While the accidental leak might have left some puzzled, it has undoubtedly stirred anticipation and speculation within the tech community. As the iPhone 15 Pro Max's official release date draws near, enthusiasts are now left to ponder whether Spigen's unintentional revelation hints at a radical departure from established norms in Apple's design philosophy, or if it's merely a minor alteration in response to the ever-evolving user preferences.
In a world of rapidly advancing technology, where surprises are a rarity, this unexpected episode showcases how even the most well-established brands can inadvertently offer glimpses into the future, leaving consumers and enthusiasts intrigued and eager for what lies ahead.