November 10, 2023 – According to reports from the foreign tech media Windows Report, Samsung is on the verge of unveiling a new fitness tracker named Galaxy Fit 3, with initial product renders already circulating.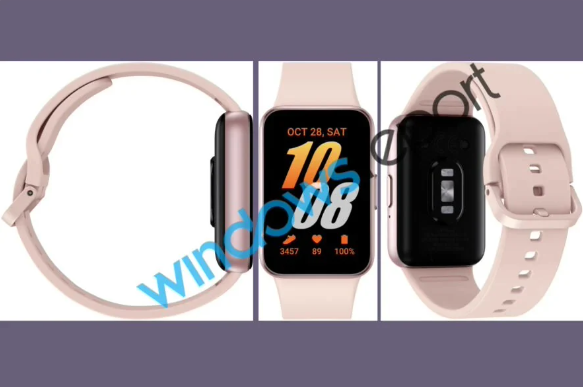 It's been over three years since Samsung introduced the Galaxy Fit 2 fitness tracker in September 2020. From the leaked renders, it's evident that the Galaxy Fit 3 has undergone significant changes, positioning itself as a key competitor against fitness trackers from companies such as Fitbit, Xiaomi, and Garmin.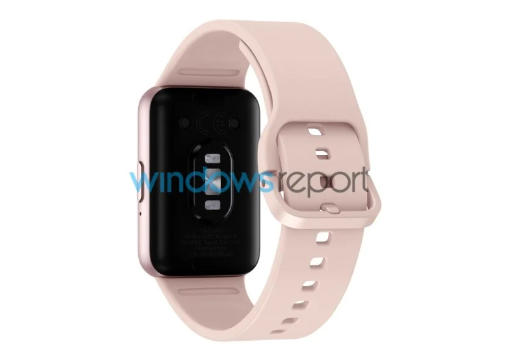 The Galaxy Fit 2 boasted a 1.1-inch full-color AMOLED display, heart rate monitor, gyroscope, accelerometer, sleep tracking, and automatic exercise detection. It also featured the convenience of displaying smartphone notifications and music playback control.
While detailed technical specifications for the Galaxy Fit 3 are currently scarce, it is expected to sport a larger screen. Additionally, a notable shift in the operating system is anticipated, moving away from rtOS to adopting the Android system.
Taking a peek at the back of the Galaxy Fit 3, one can observe the heart rate monitoring sensor and a docking connector. Despite appearing slimmer than the Fit 2, there's speculation that the Fit 3 might come equipped with a GPS sensor.
The media outlet estimates that the Galaxy Fit 3 will hit the market in January 2024, though pricing details are yet to be disclosed. The Galaxy Fit 2 was initially priced at $59 (approximately 430 Chinese Yuan at the current exchange rate), and it is expected that the Fit 3 will surpass this price point.