May 22, 2023 – In a surprising turn of events, Rolls-Royce customers eagerly awaiting the highly anticipated debut of the Spectre, the luxury automaker's first electric vehicle, may be faced with a staggering three-year waiting period before they can lay their hands on the coveted vehicle. Torsten Müller-Ötvös, the CEO of Rolls-Royce, made this revelation during the Concorso D'Eleganza Villa D'Este event held at Lake Como, Italy. If orders were placed today, the delivery of the Spectre might not take place until the year 2025.
Representing Rolls-Royce's transformative step towards embracing a future of sustainable travel, the Spectre signifies the company's maiden foray into the world of electric vehicles. Showcasing a brand-new design philosophy, the Spectre masterfully reinterprets classic Rolls-Royce elements, including the iconic slanted Pantheon grille and meticulously crafted interior details. According to Müller-Ötvös, the Spectre boasts the highest aerodynamic efficiency ever achieved by Rolls-Royce, with a remarkable range exceeding 500 kilometers.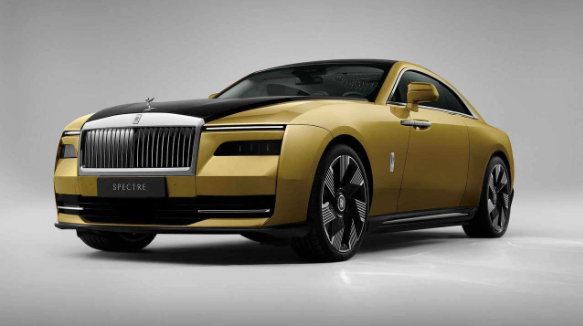 Müller-Ötvös further emphasized that the design and engineering of the Spectre were driven by customer feedback. Drawing from the knowledge gained through the launch of two electric concept cars, the 102EX and 103EX, over the past decade, Rolls-Royce meticulously fine-tuned the Spectre's performance in areas such as range and charging time. Müller-Ötvös remarked, "While we don't strive to be at the forefront of range capabilities, 500 kilometers of range is more than sufficient for our discerning customers."
The Spectre has already generated significant enthusiasm among customers, with Müller-Ötvös stating, "All customers who have ordered the Spectre are highly satisfied with their decision."
Earlier reports from IT Home revealed that the Spectre has been introduced to the Chinese market and is available for pre-order, with prices starting from 5.75 million yuan. Deliveries are expected to commence in Q4 of this year. Taking a closer look at the Spectre's specifications, it boasts an impressive maximum power output of 430 kW and a torque of 900 Nm. With a CLTC range of 585 kilometers, the vehicle can accelerate from 0 to 100 km/h in just 4.5 seconds, all while maintaining a drag coefficient of 0.25cd.