August 22, 2023 – In the latest quarterly report, Faraday Future announced a notable reduction in its losses, signaling a promising shift towards profitability.
For the second quarter ending on June 30th, the company reported a loss of $124.9 million, or 10 cents per share, a significant improvement compared to the $141.7 million loss, or 44 cents per share, in the same period last year.
The most remarkable aspect of this report was Faraday Future's transition into a revenue-generating phase. While the quarter did not yield any reported revenues, the company's strategic focus on cost containment and operational efficiency became evident.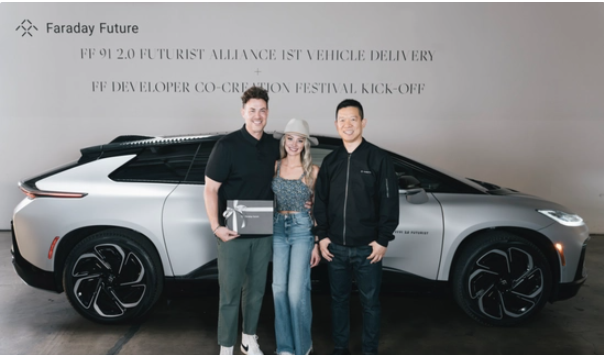 Operating expenses demonstrated a significant decrease, plummeting from $137.5 million to $49.4 million. This decline was primarily attributed to prudent reductions in research and management expenditures.
In a letter addressed to investors, Faraday Future revealed plans to double the size of its manufacturing team over the next several months and implement a second shift to support the ramp-up in production volume. The company expressed optimism about the upcoming quarter, anticipating a cash influx from car sales and leveraging existing commitments and effective registration statements to meet the rising demand for capital as production scales up.
Moreover, Faraday Future disclosed its ongoing exploration of strategic financing options, including asset-based debt financing. This diversification of financial strategies reflects the company's proactive stance in securing the resources necessary for sustained growth.
Reiterating its strategic vision, Faraday Future remains resolute in its goal to achieve operational profitability by 2025 while maintaining a balance in cash flows. This unyielding commitment to its long-term objectives underlines the company's determination to emerge as a strong player in the evolving automotive landscape.