October 25, 2023 – Qualcomm Unveils Next-Gen Audio Chipsets for Immersive Listening
Today, alongside the release of the Snapdragon 8 Gen 3 and X Elite processors, Qualcomm has introduced a groundbreaking audio chipset, the S7 and S7 Pro-Gen 1, designed for headphones, speakers, and mobile computing platforms.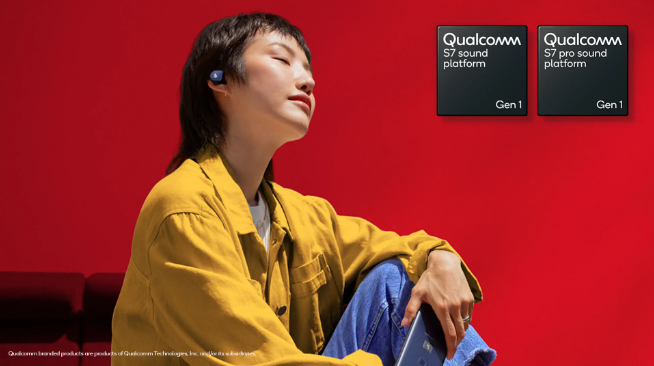 This new audio platform boasts high performance, low power consumption, on-device artificial intelligence, and advanced connectivity features. It offers six times the computing power of its predecessor, with nearly 100 times the AI capabilities, all while maintaining low power consumption for a new level of high-end audio performance.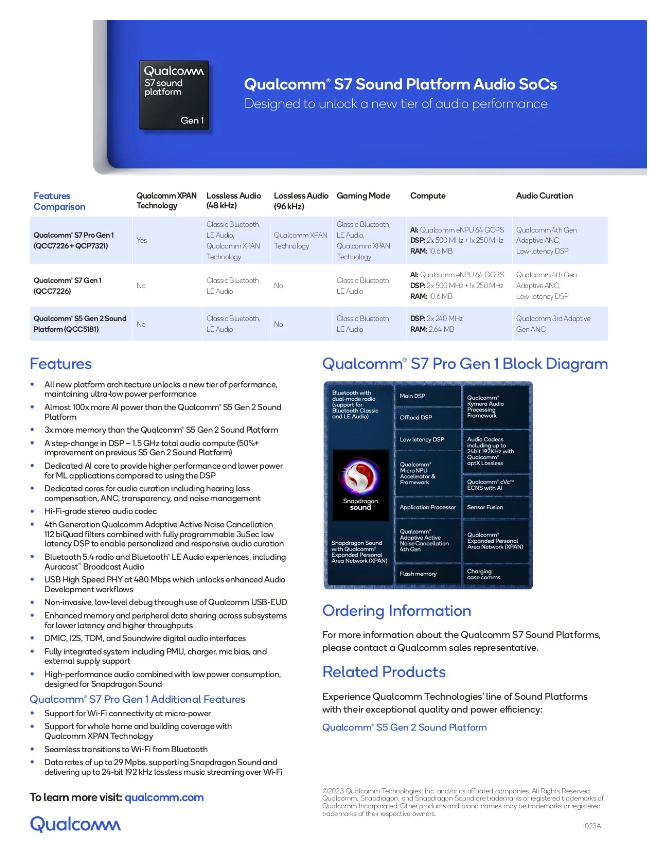 The S7 Pro Sound Platform is the first to support Qualcomm's Extended Personal Area Network (XPAN) technology and Micropower Wi-Fi connections, delivering superior audio range compared to Bluetooth.
Both the S7 and S7 Pro feature on-device artificial intelligence functions, enhancing audio personalization. They also support lossless music playback of up to 192kHz and enhanced multi-channel spatial audio for gaming. Additionally, they include Qualcomm Seamless technology for improved cross-device connectivity. Further details can be found in the attached documentation.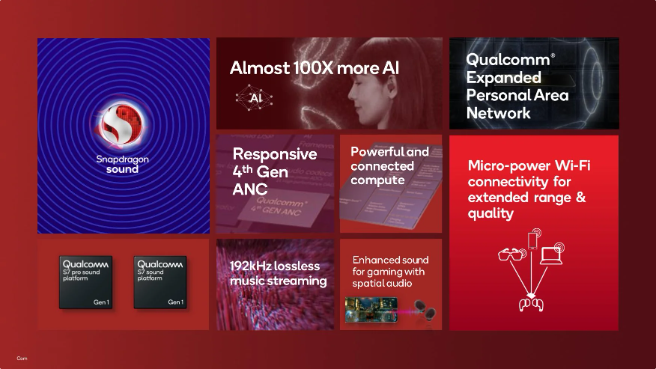 Dino Bekis, Vice President at Qualcomm, stated:
"These platforms set a new benchmark for ultra-low-power, high-performance sound. Equipped with cutting-edge technology and working in harmony with on-device AI, they provide immersive, personalized audio experiences, no matter where you are. Whether you're in a meeting, socializing, gaming, enjoying music, or simply seeking some quiet time, these platforms offer an audio experience that truly surrounds you.
The S7 Pro platform, featuring our low-power Wi-Fi and revolutionary Qualcomm® XPAN technology, achieves comprehensive home and building audio coverage, supports high-resolution multi-channel lossless music streaming at up to 192kHz, and enhances multi-channel spatial audio for gaming."