June 2, 2023 – The scheduled crewed test flight of Boeing's StarLiner spacecraft to the International Space Station, originally planned for July 21 this year, has once again been postponed, as reported by The New York Times.
Yesterday, both Boeing and NASA announced that the inaugural manned flight test of the StarLiner spacecraft would be further delayed due to "new technical issues" that have arisen with the vehicle.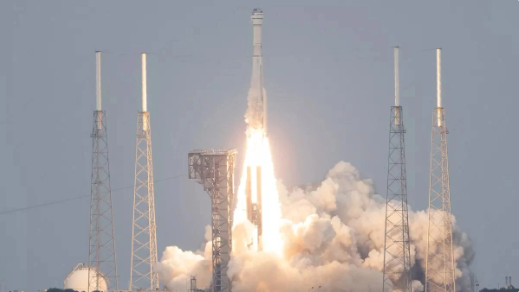 Previous inquiries have revealed that the launch of the StarLiner capsule has been repeatedly postponed. The initial launch date was set for December of last year but was later pushed to April of this year due to "orbital conflicts with the space station." Subsequently, it was rescheduled for July 21. However, the latest launch plan has once again been pushed back without providing a specific new date.
Mark Nappi, Vice President of Boeing's Commercial Crew Program, disclosed the reasons for the delay in the launch of the StarLiner spacecraft. He stated that Boeing engineers identified issues with the parachute system and the need to address tape residue that had been overlooked within the spacecraft, necessitating more time.
Nappi remarked, "Boeing's leadership will develop a plan in the coming week or so to determine the exact launch date for the StarLiner spacecraft." He further added that conducting the launch at some point this year remains feasible. Despite the additional costs incurred by NASA and Boeing as a result of the delay, Nappi emphasized that prioritizing safety and opting for a postponed launch was the right choice, stating that "it's worth it."