October 07, 2023 – In a surprising turn of events, Microsoft is on the verge of completing its acquisition of Blizzard for a staggering $68.7 billion. This monumental deal, which has been in the works for a grueling 20 months, is expected to finalize on October 13, 2023, pending the stance of the UK Competition and Markets Authority (CMA).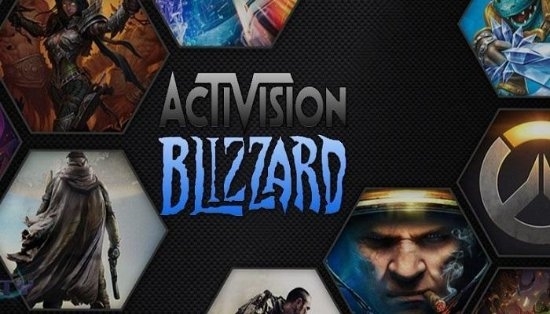 The culmination of this acquisition comes ahead of the previously set deadline of October 18, 2023. However, the exact date hinges on the CMA's response, with October 6, 2023, serving as the last day for the CMA to provide its final feedback on the temporary approval of the transaction. If all goes smoothly without any last-minute surprises, Microsoft will successfully seal the deal.
Tom Warren, Senior Editor at The Verge, had earlier hinted on X Platform (formerly known as Twitter) that Microsoft was poised to complete the acquisition within the next week. Nevertheless, it's worth noting that outside of the CMA's jurisdiction, the Federal Trade Commission (FTC) remains adamant in its stance to "continue to block Microsoft's acquisition of Activision Blizzard." The FTC is concerned that the acquisition might lead to Microsoft's Xbox platform gaining exclusive rights to Activision Blizzard's games, potentially excluding Nintendo and Sony from the equation.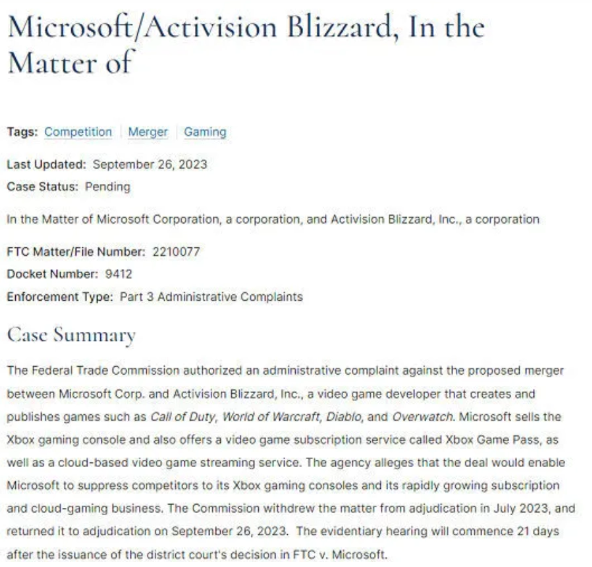 In leaked documents from the FTC, it was stated, "The Commission has decided that, for the benefit of the public, this matter must be resolved thoroughly and expeditiously, hence the Commission will send this case for a reevaluation."