June 7, 2023 – Samsung is gearing up for an exciting release next month as they prepare to unveil their latest addition to the world of foldable smartphones, the Galaxy Z Flip 5. Tech enthusiast Yogesh Brar took to Twitter today to share some intriguing details about the upcoming device.
Rumored to be powered by the cutting-edge Qualcomm Snapdragon 8 Gen 2 processor, the Galaxy Z Flip 5 is expected to offer a seamless user experience. With 8GB of RAM and storage options ranging from 128GB to 256GB, users can expect ample space for their files and applications. The device boasts a foldable internal display, measuring 6.7 inches and featuring a vibrant FHD+ OLED panel with an impressive 120Hz refresh rate. Additionally, the external display has been upgraded from its predecessor, now measuring 3.4 inches, providing users with quick access to essential information.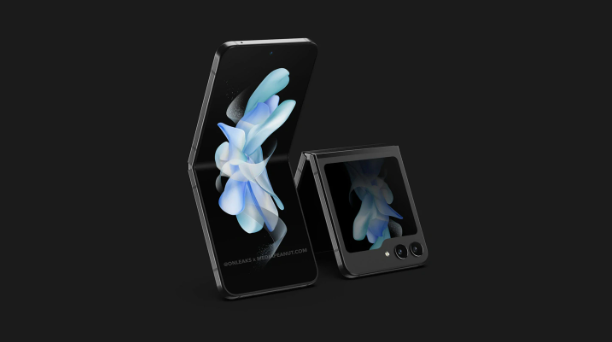 Despite these exciting updates, it appears that Samsung has not made significant changes in the battery and camera departments. According to Brar's leaks, the Galaxy Z Flip 5 will retain its 3700mAh battery capacity and support 25W wired charging. It remains unclear whether the device will support wireless charging, although previous models in the Galaxy Z Flip series have included this convenient feature. The camera setup also seems to remain unchanged, featuring dual 12-megapixel lenses. However, Samsung may leverage software optimizations and the new Snapdragon chipset to enhance the photography experience further.
Furthermore, Brar revealed that the Galaxy Z Flip 5 will come preloaded with Android 13 and the latest One UI 5.1 system. Users can also expect to receive four major Android OS upgrades and five years of security patch updates, ensuring they stay up to date with the latest software advancements and security enhancements.
Previously, Samsung's official press release announced the Galaxy Unpacked 2023 event, set to take place in late July at the COEX convention center in the Gangnam District of Seoul, South Korea. The event aims to drive the widespread adoption of foldable smartphones and solidify Samsung's position as an innovative force in this category. Alongside the Galaxy Z Flip 5, the event is also expected to showcase the highly anticipated Galaxy Z Fold 5, creating a buzz among tech enthusiasts worldwide.