November 07, 2023 – According to TheElec, the American automotive giant, Ford, has made a significant move in the electric vehicle (EV) industry by hiring former Samsung SDI Vice President Kim Seung-Hoon to lead their electric vehicle battery development efforts.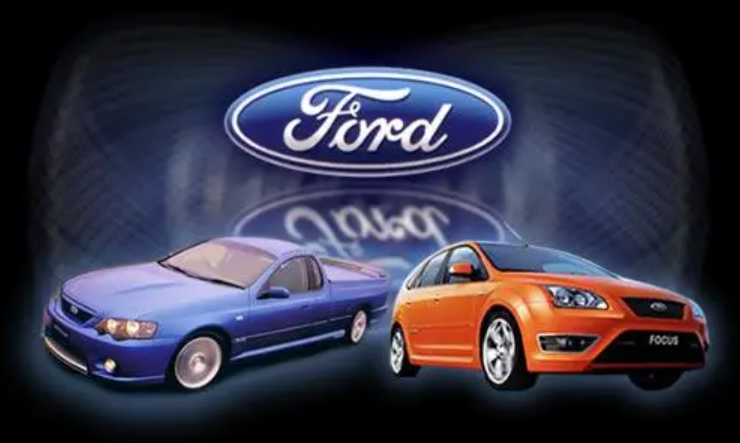 Sources within the company have revealed that Kim Seung-Hoon has been appointed as Ford's Chief Battery Engineer, marking the first time Ford has established a leadership position dedicated to battery technology.
Industry experts suggest that this appointment signifies Ford's serious commitment to developing its own battery technology. It has come to light that Ford, in collaboration with SK Innovation, established a battery joint venture named Blue Oval SK, which plans to build a factory in Tennessee, USA. This facility will house a dedicated pilot line and research and development facilities for batteries.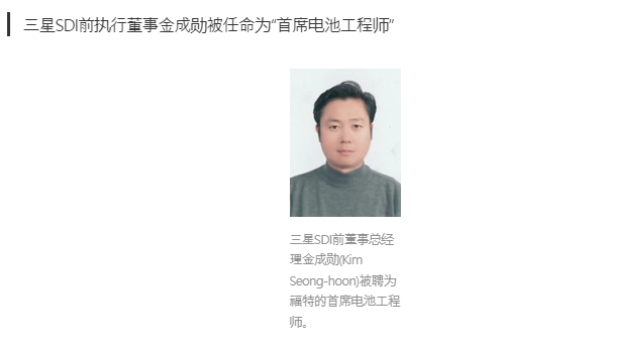 Before joining Ford, Kim Seung-Hoon held key positions at Samsung SDI, primarily focusing on the development of large-scale batteries and their production lines. He was promoted to a senior executive role at Samsung SDI in 2017 and played a pivotal role in various aspects of manufacturing technology development, as well as implementing these processes in real-world applications.
Industry observers speculate that Kim Seung-Hoon's role at Ford will likely involve efforts to enhance the energy density of Blue Oval SK batteries. Blue Oval SK is a joint venture between Ford and another South Korean battery manufacturer, SK Innovation.
Ford had primarily used pouch-type batteries for its electric vehicles in the past. However, the hiring of Kim Seung-Hoon suggests that the company may explore a wider range of battery types. This is because Samsung SDI has a strong history of manufacturing prismatic batteries, and Ford has previously collaborated with CATL to establish a joint battery venture focused on producing such battery products.