July 6, 2023 – In an exciting development in the automotive industry, Italian car manufacturer Fiat (Fabbrica Italiana Automobili Torino, commonly known as F.I.A.T.) has introduced two new electric vehicle models: the 600e and the Topolino.
Steering away from any connection to Fiat's electric vehicle line, the 600e distinguishes itself from the Fiat 500 electric car. Built on the company's e-CMP platform, the 600e shares its technological foundation with other Stellantis vehicles.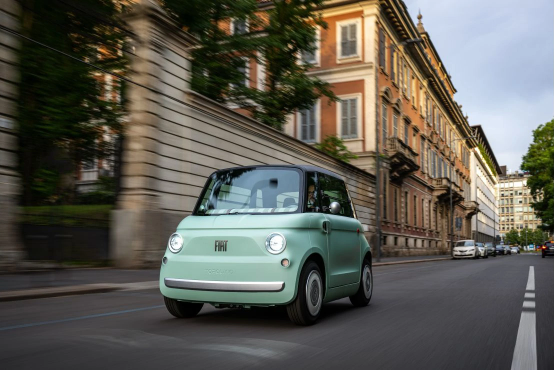 On the other hand, the Fiat Topolino, which translates to "little mouse" in Italian, is a compact two-door electric microcar. Priced at €9,890 (approximately ¥77,933) and based on the Citroën Ami, the Topolino is now available for pre-orders in Italy and France, with deliveries expected by the end of this year.
Measuring just 2.53 meters in length and with a top speed of 45 km/h, the Topolino is equipped with a 5.4 kWh battery that can be fully charged from 0% in just 4 hours. It boasts a maximum range of 75 km.
Fiat offers two configurations for the Topolino. The first is a closed-roof model suitable for urban roads, while the second is the Topolino Dolcevita, designed with a beach theme and featuring a large canvas roof and ropes in place of doors.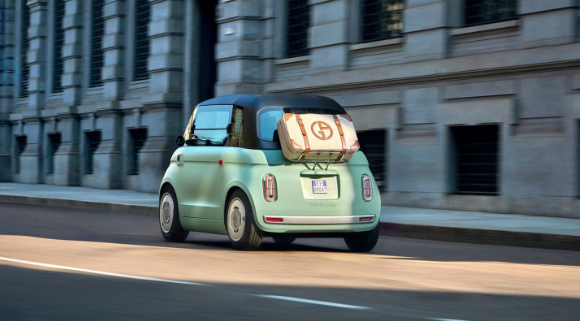 Although pricier than the Citroën Ami, the Topolino surpasses it and the Opel Rocks Electric in terms of features. It includes chrome luggage racks, the Dolcevita Box, and retro-style chrome-effect mirrors, among others.
With 63 liters of interior space, the Topolino also offers optional custom accessories such as a beach shower, two seat covers that double as towels, an extended luggage rack, USB fans, Bluetooth speakers, a hot and cold drink thermos, wood-effect stickers for the doors of the closed-roof model, and roof stripe stickers for the Dolcevita model.
Similar to the Citroën Ami, the Topolino can be driven in Italy by individuals aged 14 and above, holding a motorcycle or higher driver's license. However, in most European markets, the minimum age requirement for driving is 16 years or older.
In recent news, Stellantis has announced an additional investment of €300 million (approximately ¥2.364 billion) in the Kenitra factory in Morocco, where the Ami is produced. This investment aims to potentially increase the factory's production capacity to around 50,000 vehicles per year.