June 01, 2023 – Amidst a shifting landscape of wealth and fortune, the tides have turned for Elon Musk, the enigmatic CEO of Tesla. Reclaiming the coveted title of the world's richest individual, Musk has surpassed Bernard Arnault, the French luxury magnate at the helm of LVMH.
The Parisian trading floor witnessed a 2.6% decline in LVMH's stock price on Wednesday, propelling Musk to surpass Arnault in terms of wealth. Throughout this year, the Bloomberg Billionaires Index had showcased a fierce rivalry between the 49-year-old tech mogul and the 74-year-old Arnault. In December of the previous year, Arnault had momentarily overtaken Musk, capitalizing on the tech industry's uncertainties while the luxury sector showcased resilience amidst inflation. Arnault's LVMH conglomerate, home to renowned brands like Louis Vuitton, Fendi, and Hennessy, had propelled him to the top.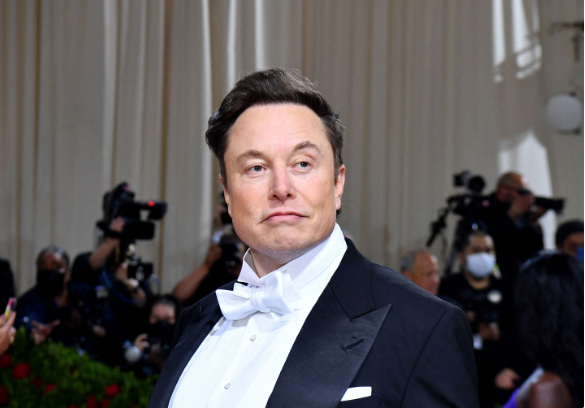 Yet, as signs of an economic slowdown become increasingly evident, confidence in the luxury goods industry has begun to wane. Notably, LVMH's stock price has tumbled approximately 10% since April, resulting in a staggering $11 billion reduction in Arnault's net worth in a single day.
Conversely, Musk's fortunes have soared this year, with his wealth surging by over $55.3 billion. This substantial increase can be largely attributed to the surging stock price of Tesla, which constitutes 71% of Musk's total wealth. In 2023 alone, Tesla's stock price has surged by 66%. According to the Bloomberg Billionaires Index, Musk's current estimated wealth stands at approximately $192.3 billion, while Arnault trails closely behind with a fortune of $186.6 billion.
As financial landscapes continue to shift, the battle for the world's richest individual wages on, showcasing the ebb and flow of fortunes across industries. Whether Musk can maintain his reign or Arnault will stage a triumphant comeback remains to be seen. However, one thing is certain: the pursuit of wealth and the ever-changing dynamics of global markets will continue to captivate and fascinate the world.