June 28, 2023 – In a recent Twitter update, Elon Musk, the CEO of Tesla, hinted at the impending conclusion of the "beta" phase for Tesla's Full Self-Driving (FSD) software. In response to a long-time user of the FSD beta version jokingly suggesting that FSD Beta 12 might only arrive "later this year," Musk amusingly replied, stating that the upcoming FSD V12 release will no longer be a "beta" version.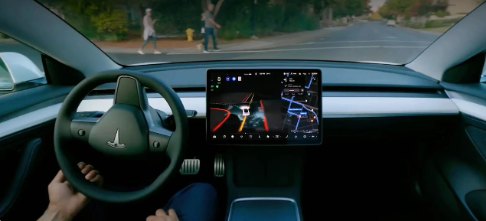 Musk's remark could imply that Tesla is abandoning the "beta" label for its FSD suite. It is important to note that Tesla's Autopilot, although still in a testing phase, is not referred to as "Autopilot beta." The FSD beta program was initiated in October 2020 and has since undergone continuous updates. With the release of FSD Beta V11, Tesla's FSD became applicable for driving in both city streets and highways, delivering multiple updates along the way.
While Musk's statement undoubtedly sparked excitement, it is possible that he merely indicated Tesla's intention to drop the "beta" designation for the FSD suite. Tesla has been actively working on refining the FSD beta version, and with the anticipated production of the Dojo supercomputer in July, significant improvements may be expected in the near future.
Earlier reports highlighted Musk's presence at the Viva Technology conference in Paris on June 16, where he expressed that Tesla is approaching the realization of fully autonomous driving vehicles, identifying autonomous driving as a "primary driver" for the brand's market value.