June 9, 2023 – In a recent developer conference, WWDC 2023, Apple unveiled iOS 17, leaving many users underwhelmed by its seemingly minor updates. However, closer examination of the details reveals intriguing possibilities.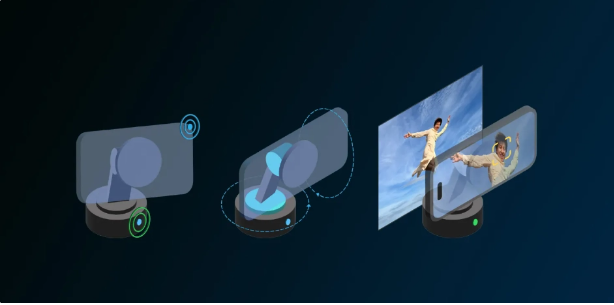 Within the Apple iOS 17 developer documentation, a newly discovered API promises to revolutionize the integration between the iPhone's motorized stand and its camera. Named DockKit, this API enables interaction with accessories that track objects while the camera is in motion. It requires iOS 17.0, iPadOS 17.0, Mac Catalyst 17.0, or higher to be utilized.
According to the developer documentation, DockKit allows control over the positioning of the stand accessory, utilizing the camera to track the position of faces and bodies appearing in video frames. This feature, known as system tracking, presents exciting applications, such as capturing remote teaching sessions where instructors move around the classroom while the phone autonomously follows their every move.

During the conference, Apple emphasized that the new DockKit API extends beyond video capture, showcasing its potential in fitness, enterprise, education, and healthcare. They presented an impressive demonstration where the stand could intelligently adjust its position based on the user's hand movements, illustrating the versatility and interactivity between the motorized stand and the camera.
Although some users criticized the perceived lack of significant updates in iOS 17, the introduction of the DockKit API offers developers new tools and capabilities to explore. This will undoubtedly lead to innovative applications and solutions. As time progresses, we can expect to witness a proliferation of DockKit API-driven applications, further expanding the functionalities and utility of the iPhone.