July 24, 2023 – Unveiling the Marvels: Sony's New Xperia 5Ⅴ
As the summer sun bathes the bustling streets of New York, tech enthusiasts worldwide eagerly await the latest marvel from Sony – the Xperia 5Ⅴ. The rumors are buzzing, and a tantalizing leak has set hearts racing with excitement. Reddit user @JB2unique has surreptitiously revealed an intriguing promotional advertisement that showcases the distinctive features of Sony's forthcoming flagship smartphone.
In this exclusive leak, we catch a glimpse of the Xperia 5Ⅴ, bearing the hallmarks of Sony's renowned design prowess. Visually, the Xperia 5Ⅴ doesn't stray far from its predecessor, but it's the hidden treasures that make all the difference. The rear camera module, once a triumvirate, has evolved into an artful duo, promising unparalleled photographic capabilities.
But the surprises don't end there. Against the trend of forsaking tradition, Sony persists in maintaining the cherished 3.5mm headphone jack, a nod to audiophiles everywhere. And amidst a sea of perforated screens, Sony stands firm, opting for an uninterrupted display that delights the eyes with its seamless elegance.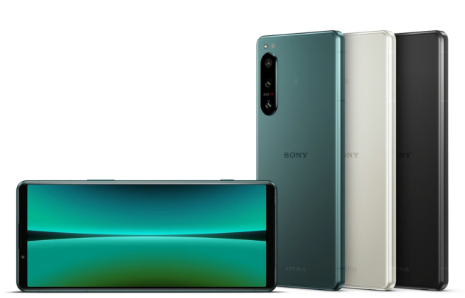 Poring over the leaked images, eagle-eyed enthusiasts will notice the prestigious ZEISS T* emblem adorning the phone's casing, hinting at an enduring collaboration. Sony remains devoted to incorporating ZEISS T* lens coating technology, ensuring that every snapshot reflects the epitome of optical excellence.
Traditionally, Sony has been consistent in unveiling the Xperia 5 series in September or October each year, yet this early leak has sparked speculations of an advanced launch. Could Sony surprise the world with an early treat? Only time will tell.
As for the rumored specifications, word has it that the Xperia 5Ⅴ will boast the cutting-edge Qualcomm Snapdragon 8 Gen 2 processor, available in two memory configurations: a formidable 16GB variant and a more accessible 12GB option. Moreover, the Xperia 1Ⅴ and Xperia 5Ⅴ are expected to pioneer the integration of Bluetooth LE Audio and LC3 technology, raising the bar for wireless audio experiences.