July 14, 2023 – In today's news from New York, the Ministry of Industry and Information Technology (MIIT) has announced the release of the "Announcement on Road Motor Vehicle Manufacturers and Products" (Batch No. 373), which includes several new vehicle models. One of the notable additions is the Cadillac Optiq, a brand-new all-electric SUV.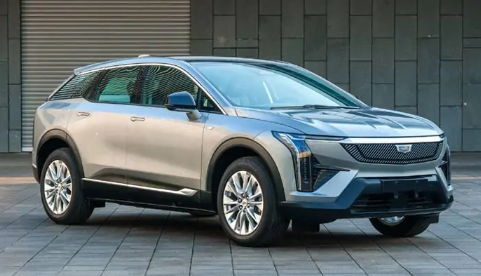 With its introduction, the Optiq joins Cadillac's electric vehicle lineup alongside the already available mid-size electric SUV, LYRIQ, and the upcoming luxury electric sedan, Celestiq, which has been unveiled but not yet released. The Optiq shares the "q" nomenclature with its counterparts and incorporates Cadillac's latest design language. It features a closed-off grille with a distinct mustache-like appearance that is expected to illuminate. The overall vehicle design maintains Cadillac's signature sharp lines but also incorporates smoother contours.
Measuring 4822mm in length, 1912mm in width, and 1642mm (or 1644mm) in height, with a wheelbase of 2954mm, the Optiq's dimensions align with those of Cadillac's fuel-powered CT5 and its sibling models, such as the Buick E5 and E4. Positioned as a mid-size SUV, it is poised to compete with models like the NIO ES6.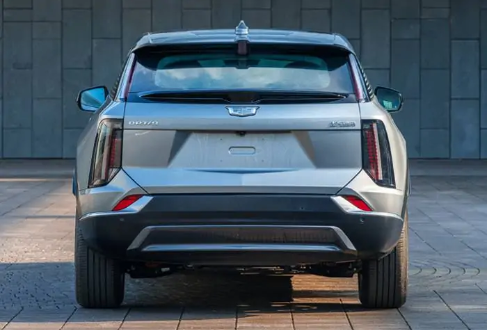 In terms of powertrain, the Optiq is developed on the General Motors Ultium platform and is equipped with a single electric motor offering a maximum power output of either 150kW or 180kW. The power is supplied by batteries from SAIC-GM. There are also future prospects of introducing a dual-motor variant, enabling all-wheel drive capabilities.
In previous reports, it was mentioned that Cadillac has made adjustments to the pricing and benefits of its sole existing electric vehicle, the LYRIQ. Starting at 379,700 yuan, customers who place an order can enjoy discounts of up to 20,000 yuan or receive a home charging station valued at 3,000 yuan. This promotional campaign will run from July 10th to August 31st.