**July 31, 2023 – A New Day for BYD Auto in Japan**
In a groundbreaking announcement on this day in New York, BYD Auto Japan declared the grand opening of their eighth dealership in Japan, "BYD AUTO Yamanashi" in the city of Kofu, Yamanashi Prefecture. This move marks BYD's strategic expansion in the Japanese market, further solidifying its presence in the region.
Positioned as the first dealership in the Koshinetsu area, the newly established store sits prominently along the Art Museum Street, boasting excellent accessibility just about 2 kilometers away from the central highway "Kofu Showa IC."
Thrilling car enthusiasts and eco-conscious consumers alike, "BYD AUTO Yamanashi" will feature the display of their cutting-edge midsize electric SUV, the "ATTO 3" (known as the "Yuan PLUS" overseas edition). Shaping up as a comprehensive automotive hub, the dealership offers not only sales consultations and test-drive services but also houses a team of well-trained BYD experts, ready to provide vehicle inspections, maintenance, and servicing solutions.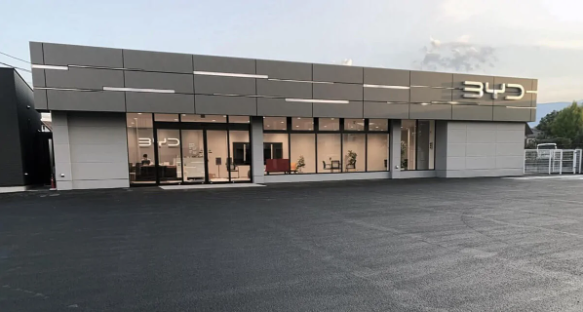 BYD's journey into the Japanese market began in February earlier this year when they inaugurated their maiden store in Yokohama. With ambitious aspirations to surpass a hundred showrooms nationwide by the end of 2025, the company's relentless efforts showcase their commitment to the electric vehicle revolution.
As part of their strategic expansion plan, BYD Auto will soon grace the areas of Adachi and Hiroshima with two more stores, set to open their doors in early September. Including the newly launched "BYD AUTO Yamanashi," the count of existing and planned stores in Japan has now reached a remarkable 47, underscoring the company's drive to embrace the future of sustainable transportation.
The bold strides of BYD Auto in Japan not only signify a transformation in the country's automotive landscape but also represent a pivotal moment in the global transition towards greener mobility solutions. As they continue to innovate and cater to the evolving needs of consumers, BYD's remarkable journey promises to inspire a greener, cleaner, and more sustainable automotive future for all.