May 30, 2023 – In an exciting development, renowned Chinese automaker BYD has unveiled its latest collaboration with Spanish bus manufacturer Castrosua, introducing a cutting-edge custom-made 12-meter electric bus. The grand debut took place on May 29th in Santiago de Compostela, Spain, where the vehicle was showcased for the first time. This remarkable achievement stems from the strategic partnership that BYD and Castrosua established back in September 2022.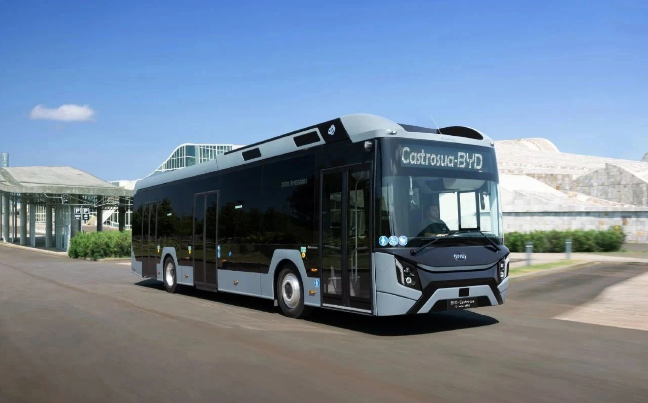 According to official sources, this state-of-the-art electric bus incorporates BYD's core technologies, including batteries, electric motors, and control systems. With a capacity to accommodate over 90 passengers and a remarkable range exceeding 450 kilometers, the vehicle is equipped with BYD's battery thermal management system, lithium iron phosphate battery technology, and an all-in-one six-in-one electric motor system, all housed within a NELEC chassis.
Notably, BYD's electric urban buses encompass a range of models spanning from 6 to 27 meters, offering a variety of configuration options. Currently, BYD's new energy public transportation, represented by its pure electric buses, operates in more than 300 cities across six continents, spanning over 50 countries and regions worldwide.
In another exciting development, the Kanto Railway Company of Japan is set to introduce two of BYD's "K8" model electric buses on June 1st. These buses boast an impressive maximum range of 300 kilometers, a seating capacity of up to 92 passengers, a peak torque output of 860N·m, and a maximum power output of 200kW.