July 13, 2023 – Porsche has unveiled a stunning new concept car called the Vision 357 Speedster to commemorate the 30th anniversary of the Goodwood Festival of Speed.
Drawing inspiration from the iconic 356, the Vision 357 Speedster is a retro-style concept based on the 718 Cayman GT4 e-Performance, featuring the engine and battery technology from the Mission R.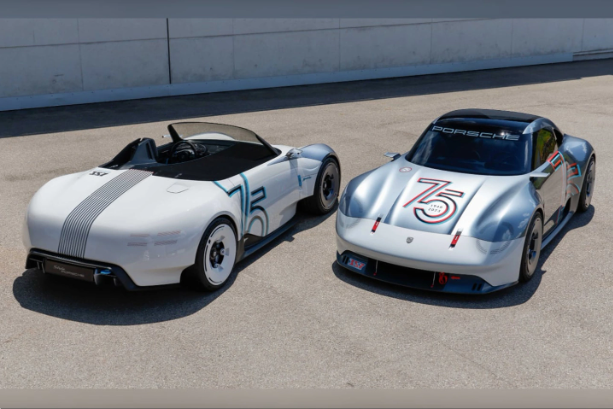 While Porsche has not released specific performance details for the Vision 357 Speedster, it shares the same chassis as the 718 GT4 Clubsport, hinting at its potential power and capabilities.
However, this concept car's true highlight lies in its design rather than its performance, as Porsche emphasizes the nostalgic aesthetics reminiscent of the original 356 Speedster.
With a beautifully curved body, the Vision 357 Speedster sports a dual-tone paint scheme featuring Grivelo Grey metallic and Marble Lime colors. The front wheels are also coated in Grivelo Grey, while the engine hood proudly displays a 75 emblem and the inscription "1948-2023."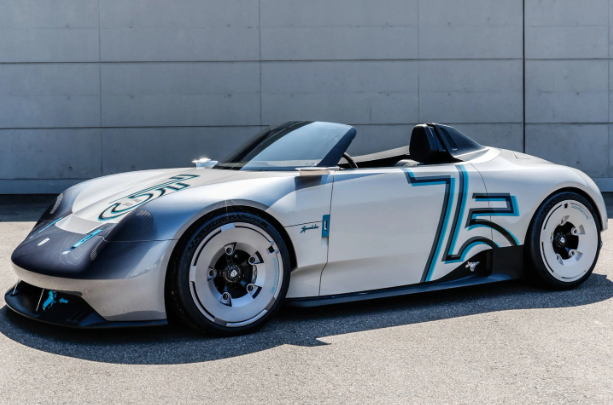 The wheels, measuring 20 inches in size, are made of lightweight magnesium. The carbon fiber wheel covers and central locking system pay homage to the classic Porsche wheel design seen on the older 356 A and 356 B models, which were equipped with drum brakes.
Porsche's Vision 357 Speedster concept car truly captures the essence of automotive artistry with its distinctive retro-inspired design and attention to detail, paying tribute to the brand's rich heritage while pushing the boundaries of innovation.