September 27, 2023 – In the latest macOS Sonoma update, Apple has introduced enhanced battery health management for the 13-inch MacBook Air, powered by the M2 chip. Although Apple hasn't provided explicit details about these optimizations, media reports indicate that this move comes following the release of the new MacBook Air in July 2022, during which there weren't widespread complaints about battery health.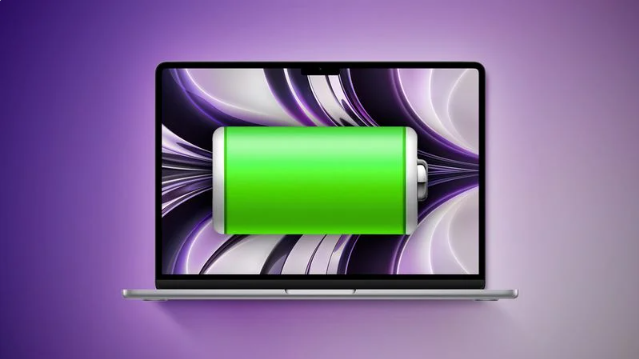 Apple's focus on battery health management underscores its commitment to prolonging the longevity and performance of MacBook Air batteries. This feature has been thoughtfully designed to mitigate the chemical aging of batteries, ultimately extending their lifespan. It achieves this by closely monitoring the battery's temperature history and charging patterns.
Based on the data collected, the battery health management feature may temporarily reduce the maximum charge capacity of the battery. This reduction is implemented as needed to ensure that the battery charges to an optimized level based on your usage patterns. The primary goal is to minimize wear and slow down the chemical aging process, thereby preserving the battery's health over time.