**August 15, 2023 – Unveiling Tesla's Latest: New Model S and Model X Standard Range Variants**
In a recent move, Tesla has once again shaken up the electric vehicle market with the introduction of its latest offerings. The renowned electric car manufacturer has now unveiled the new Model S Standard Range and Model X Standard Range variants. These releases mark another step forward in Tesla's mission to make electric vehicles more accessible to a wider audience.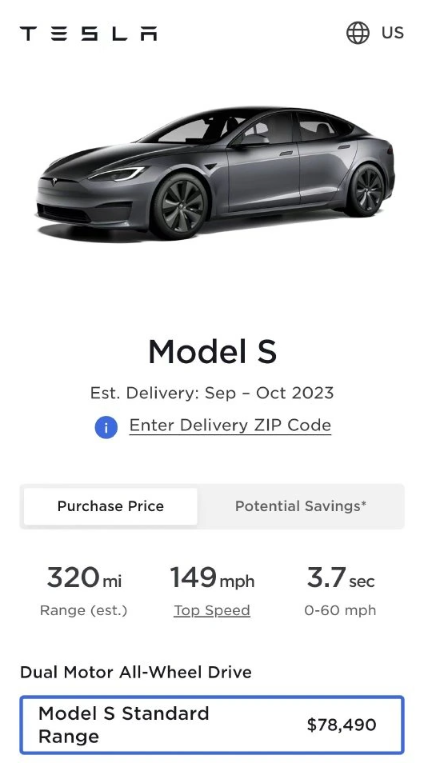 The Model S Standard Range version accelerates from 0 to 60 miles per hour in a swift 3.7 seconds, a testament to Tesla's continuous pursuit of performance excellence. Its driving range, while slightly reduced compared to its Long Range counterpart, remains impressive at 298-320 miles. This option comes at a starting price of $78,490, making the allure of Tesla's innovation more attainable to consumers.
Similarly, the Model X Standard Range edition presents a compelling choice for electric SUV enthusiasts. Going from 0 to 60 mph in 4.4 seconds, this variant retains Tesla's signature acceleration prowess. Its range of 255-269 miles makes it a practical choice for many urban and suburban commuters. With a starting price of $88,490, the Model X Standard Range variant is set to capture the attention of those seeking an electrifying driving experience without compromising on style and comfort.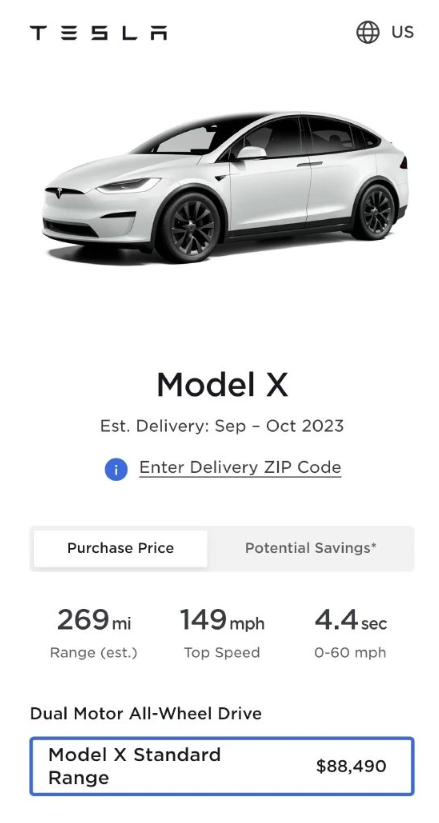 It's important to note that both of these Standard Range versions offer a more budget-friendly entry point into the Tesla ecosystem. While their ranges may not match those of their Long Range counterparts, they bring the allure of Tesla's cutting-edge technology and design to a broader customer base.
Turning our attention to Tesla's recent performance, the company achieved remarkable numbers in the second quarter. A total of 466,140 vehicles were delivered, with the Model 3 and Model Y contributing significantly to this figure. The Model S and Model X, while not as numerous in terms of delivery, still made a notable impact, with 19,225 units delivered and a production volume of 19,489 units during the same quarter.
In the ever-evolving landscape of electric vehicles, Tesla's latest offerings continue to capture the imagination of consumers and drive the transition to sustainable transportation. As the company balances performance, affordability, and innovation, the roads ahead are promising for both Tesla and the broader electric vehicle movement.