June 25, 2023 – In the ever-evolving market of electric vehicles, where new models seem to emerge every year, Tesla's Model 3 has maintained its position without a significant update for the past six years since its debut in 2017. However, change is on the horizon as the production line for the new Model 3 is currently undergoing upgrades, and numerous exciting enhancements have been leaked to the media.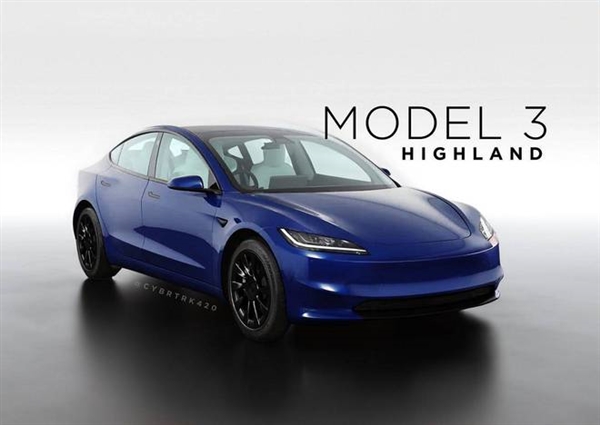 Recent interviews conducted by Teslascope with over a dozen Tesla employees have shed light on the specific updates coming with the new Model 3. Codenamed "Highland," this next iteration represents a comprehensive overhaul of the current Model 3, integrating dozens of technological advancements. The two most significant additions are the introduction of a steer-by-wire system and RGB ambient lighting.
The implementation of steer-by-wire signifies a significant evolution for the Yoke steering wheel, bringing it closer to its ultimate form. Drivers can expect a wider range of adjustable steering ratios, eliminating the need for exaggerated hand movements during low-speed maneuvers and providing improved stability at higher speeds. Only with a variable steering ratio can the Yoke steering wheel perform optimally.
Moreover, the interior of the new Model 3 will exude a heightened sense of modern technology, resembling the layout seen in the updated Model S and Model X. Additionally, the car will feature RGB ambient lighting, further enhancing the futuristic ambiance. In response to user feedback, Tesla has also incorporated a new visual indicator for reverse gear. When in reverse, the rearview mirror will display the letter "R" to alert the driver of the current driving mode.
Furthermore, upon full-scale production of the new Model 3, all vehicles will come equipped with the HW4.0 autonomous driving computer. Additionally, a new camera will be added to the front bumper, enabling improved 360° surround-view capabilities.
Considering these rumors surrounding the upcoming refresh, it is highly anticipated that the new Model 3 will make its debut later this year. For those interested in purchasing a Model 3, it is advisable to stay tuned and keep a close eye on any updates.