**August 29, 2023 – A Glimpse into the Future: Samsung Galaxy S23 FE**
As the sun rises on this late August morning, tech enthusiasts are buzzing with anticipation for the next evolution in the smartphone realm. Recent developments have shed light on the upcoming Samsung Galaxy S23 FE, code-named and crafted to redefine our digital experience. Hints of its prowess have surfaced through various channels, offering a tantalizing glimpse into the innovation that awaits.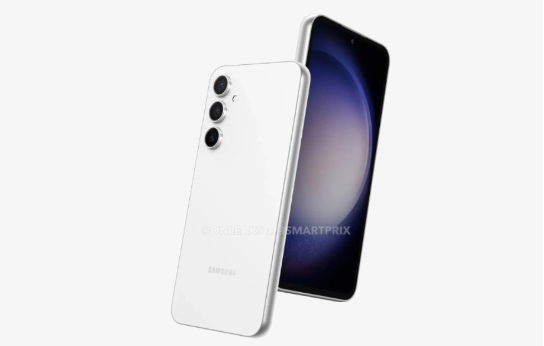 Reports have emerged indicating a significant step forward for the Galaxy S23 FE, as it achieved Bluetooth certification for no less than six distinct versions. Across the ocean, in a simultaneous technological symphony, the American variant of the Galaxy S23 FE secured its FCC certification on the very same day. These milestones signify the device's journey toward the hands of consumers, marked by regulatory nods of approval.
The model SM-S711U, affectionately known as the Galaxy S23 FE, received the coveted FCC approval on August 25th, echoing the tireless efforts that commenced in May with preliminary tests. A second round of evaluations unfolded between June 7th and July 27th, covering an array of aspects including contractual intricacies. While the official documents from the FCC maintain an air of secrecy around the device's attributes, the wind carries whispers suggesting Samsung's strategic duality. Speculations hint at a Snapdragon 8 Gen 1 processor for the American market, while Exynos 2200 might power the device in other global domains.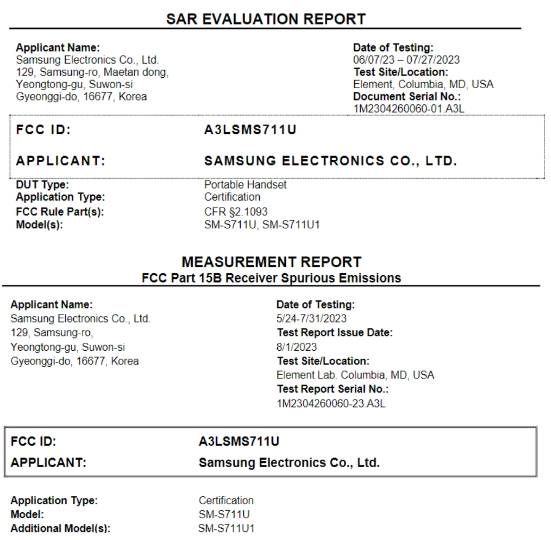 But what about the heart of the matter, the features that will breathe life into this technological masterpiece? A 6.4-inch Dynamic AMOLED display stands as a portal into a world of vibrant visuals. With a refreshing rate soaring at 120Hz, every swipe and interaction promises a seamless encounter. The main camera, a 50-million-pixel marvel, boasts OIS capabilities for optical stabilization, ensuring that each snapshot emerges crisp and clear, free from the trembles of excitement. Accompanying it are the 8-million-pixel ultra-wide lens and a 12-million-pixel telephoto lens, forming a triumvirate of visual excellence. Even selfies have their day, as a 12-million-pixel front-facing camera awaits to capture our best angles.
Powering these wonders is a 4500mAh battery, nestled within the Galaxy S23 FE's frame. This energy hub supports 25W charging, recognizing the impatience of modern life and delivering a swift injection of power to keep pace with our daily escapades.
As the seasons shift and the technological tide rolls on, whispers of a release timeline have begun circulating. Early rumors suggest a debut in select markets during the third quarter, tantalizingly close. The fourth quarter will then usher in a wider availability, allowing more hands to grasp the future. For some corners of the globe, the Galaxy S23 FE's arrival might extend into the first quarter of 2024, as time zones dictate the pace of innovation.