November 07, 2023 – Apple Inc. recently unveiled its latest MacBook Pro models during the "Unstoppable" themed event, featuring groundbreaking 3nm M3 series chips that deliver remarkable improvements in battery life. Apple proudly claimed that these new laptops provide the "longest battery life ever seen in a Mac."
The 14-inch MacBook Pro, equipped with the M3 chip, boasts an impressive battery life, allowing users to enjoy up to 22 hours of movie streaming on the Apple TV app and up to 15 hours of web browsing, thanks to its 70 Wh battery.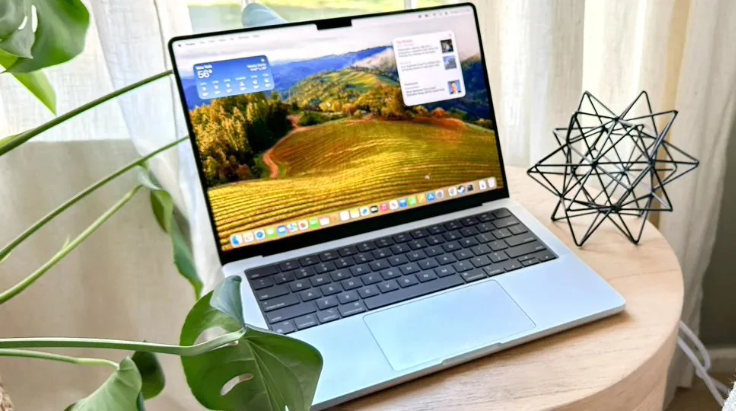 In a recent review by the renowned tech publication tomsguide, the 14-inch MacBook Pro with the M3 chip excelled in their performance tests. It achieved a score of 17 hours and 25 minutes, clearly surpassing Windows laptops powered by Intel chips currently available in the market.
To provide some context, tomsguide conducted their assessment by running web browsing scripts at a brightness level of 150 nits, and the MacBook Pro M3 chip impressively maintained functionality for over 17 hours and 25 minutes.
This extended battery life outshines the MacBook Pro M2 Pro by over 3 hours and even surpasses the 15-inch MacBook Air by more than 2 hours. In comparison, the smaller 13-inch MacBook Pro with the M2 chip manages a respectable runtime of 18 hours and 20 minutes.
In contrast, laptops like the Dell XPS 15 OLED, Surface Laptop Studio 2, and Galaxy Book 3 Ultra failed to break the 10-hour barrier in battery life tests. However, Samsung's laptops offer an interesting compromise by allowing users to extend battery life by reducing the screen refresh rate. At 120Hz, the Samsung notebooks run for 8 hours and 48 minutes, but by switching to a 60Hz refresh rate, the battery life can exceed 10 hours.
Here are the battery life test results for some of the mentioned laptops:
– Dell 15-inch Latitude 9510: 18 hours and 17 minutes
– Dell Latitude 9410 2-in-1: 16 hours and 54 minutes
– Asus ExpertBook B9450: 16 hours and 42 minutes
– 2023 14-inch MacBook Pro (M2 Pro): 16 hours and 37 minutes
– MacBook Pro (M1): 16 hours and 32 minutes
– HP Elite Folio: 16 hours and 21 minutes
– HP EliteBook x360 1040 G7: Around 15 hours
– MacBook Air with M1: 14 hours and 41 minutes
– 2021 MacBook Pro 14-inch: 14 hours and 8 minutes
– MacBook Air 2022: 14 hours and 2 minutes
– MacBook Pro 14-inch: 14 hours and 2 minutes
Apple's latest MacBook Pro lineup is setting a new benchmark for laptop battery life, offering users an exceptional mobile computing experience.