November 15, 2023 – Tesla has recently sent out a large number of invitations, confirming that the Cybertruck delivery event will take place on November 30th at the Texas Gigafactory. This marks the culmination of a four-year wait since the Cybertruck's initial unveiling.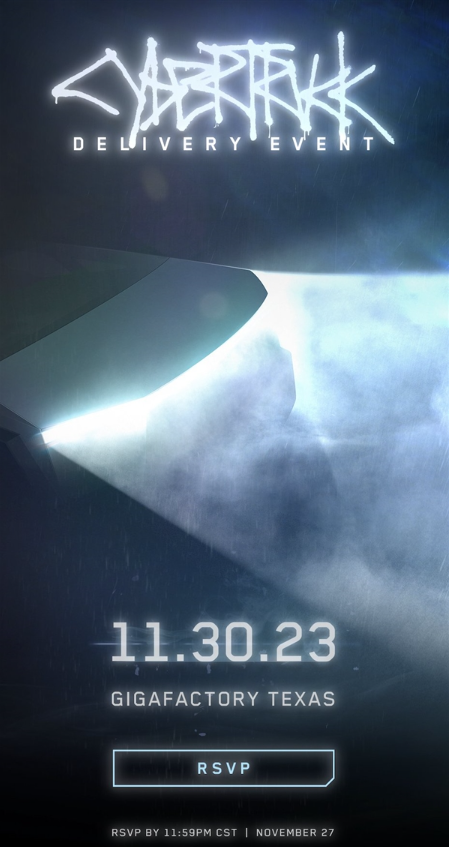 Regarding eligibility for attendance at the delivery event, Tesla has stated that the on-site capacity is limited. To address this, they will be conducting a random drawing to select participants.
The Cybertruck was officially introduced back in November 2019 as Tesla's inaugural electric pickup truck. Conceived with Elon Musk's vision of potential use on Mars, the Cybertruck boasts an extravagant design, aptly named for its futuristic aesthetic.
Originally slated for delivery in September of this year, the Cybertruck faced delays due to challenges with the stainless-steel body supplied by the vendor, OttoKunp. The excessive weight of the material impacted the vehicle's range, leading to the postponement of deliveries.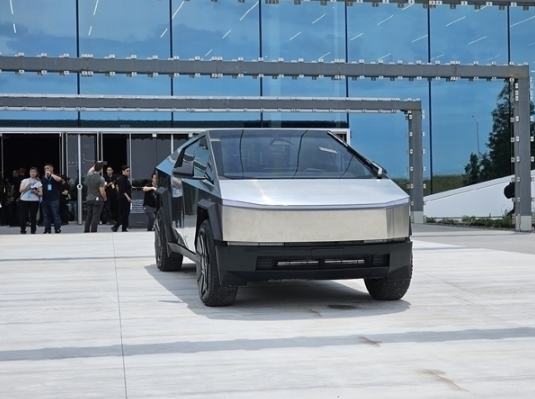 As of now, details about the final delivery version of the Cybertruck remain scarce online, and Tesla has yet to disclose specific configurations and pricing for the vehicle. Elon Musk, however, has expressed a pessimistic outlook on the Cybertruck's performance, stating that Tesla's foray into developing the Cybertruck is akin to digging its own grave. He highlights the difficulty of bringing such a unique product to the market, achieving mass production, and turning a substantial profit.