May 25, 2023 – The long-awaited day has finally arrived for gaming enthusiasts as AMD unveils its latest creation, the RX 7600 graphics card. Packed with groundbreaking features and cutting-edge technology, this graphics card aims to revolutionize the world of 1080p gaming.
Harnessing the power of the revolutionary AMD RDNA 3 architecture, the RX 7600 introduces a redesigned compute unit, unified ray tracing and AI accelerators, and the second-generation AMD Infinity Cache high-speed caching technology. It is specifically crafted to deliver an unparalleled gaming experience at 1080p resolution, making it an ideal upgrade for avid gamers seeking exceptional performance.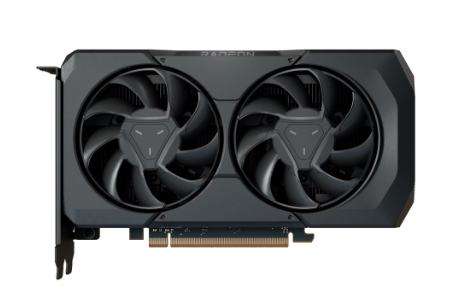 With the RX 7600, players can now immerse themselves in the latest games at a buttery smooth frame rate of 60+ FPS at 1080p resolution, while leveraging the AV1 streaming technology for seamless gameplay. Notably, when compared to its predecessor, the AMD Radeon RX 6600 graphics card, the RX 7600 showcases an average performance boost of 29% in demanding titles at the highest graphical settings.

Setting its sights on the world of competitive PC gaming, the RX 7600 achieves an impressive average frame rate of over 100 FPS in the top 10 esports titles[i]. Moreover, it offers enhanced AI performance, outperforming its predecessor, and provides higher average performance in select content creation applications. The Radeon RX 7600 comes equipped with the latest features and functionalities, including the AMD Radiance Display Engine, complete AV1 encoding, industry-leading DisplayPort 2.1 support for specific monitor models, and more. As a result, the RX 7600 graphics card proves to be an exceptional choice for high-performance, high-fidelity 1080p gaming, streaming, and popular content creation applications.
AMD's release of the RX 7600 marks a significant leap forward in the realm of gaming graphics cards, promising gamers an unrivaled experience at 1080p resolution. With its remarkable features and impressive performance, the RX 7600 is set to become a sought-after choice for gamers worldwide, solidifying AMD's position as a leader in the industry.