**November 20, 2023 – Powering America's Electric Vehicle Revolution**
In a strategic move to catalyze the domestic electric vehicle (EV) industry, the United States has witnessed an infusion of billions of dollars through two groundbreaking legislations: the "2022 Inflation Reduction Act (IRA)" and the "Bipartisan Infrastructure Law." This financial boost aims to stimulate localized battery production and the development of charging infrastructure projects.
The IRA introduces incentives such as a maximum tax credit of $7,500 for each new energy-efficient vehicle. In addition, the U.S. government has recently allocated an additional $3.5 billion (approximately ¥25.27 billion RMB) as part of the Infrastructure Law, specifically earmarked for advancing the domestic processing and manufacturing of advanced batteries and battery minerals nationwide.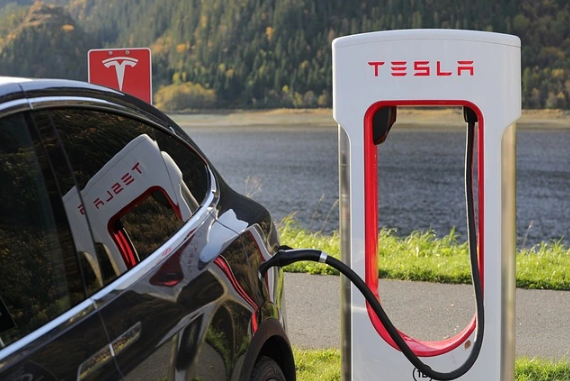 The U.S. Department of Energy stated this week, "These funds will be utilized for the construction, renovation, and expansion of facilities dedicated to the domestic production of key minerals for battery processing, battery precursor materials, battery components, and battery and packaging manufacturing."
Undoubtedly, the U.S. aspires to establish a robust system for mineral refinement and battery production domestically, aiming to reduce its reliance on China and South America in the processing of critical minerals such as lithium-ion.
According to data from the International Energy Agency, Chinese manufacturers currently dominate 75% of the global lithium-ion battery market, processing over 50% of crucial materials like lithium, cobalt, and graphite worldwide. In terms of lithium production capacity, the United States lags significantly behind countries like Australia, China, and the South American Lithium Triangle composed of Argentina, Chile, and Bolivia — nations known for their abundant lithium resources.
The U.S. government's objective is to achieve zero emissions by 2050, with plans to have electric vehicles constitute half of all vehicle sales by 2030. Simultaneously, it aims to establish a domestic supply chain, requiring investments in the billions of dollars.
Jennifer Granholm, the U.S. Secretary of Energy, emphasized, "Positioning the United States at the forefront and center to meet the escalating demand for advanced batteries is our way of enhancing global competitiveness, sustaining and creating high-paying job opportunities, and strengthening the clean energy economy."