July 10, 2023 – As the demand for robotic cleaning solutions continues to rise, global e-commerce giant Amazon has been showing a keen interest in acquiring iRobot, a leading player in the field of robotic vacuum cleaners. With a proposed offer of $61 per share, totaling approximately $1.7 billion, Amazon aims to solidify its position in the market. However, this potential acquisition is currently under investigation by the European Commission, which is evaluating its potential impact on market competition.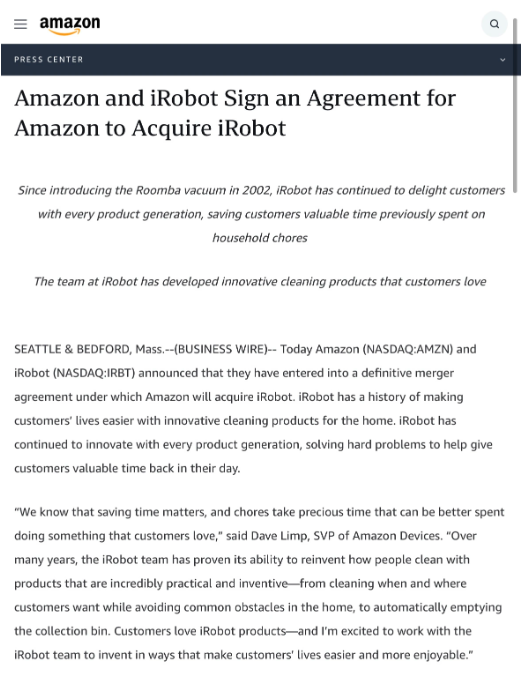 According to a survey conducted by research firm Statista, iRobot has maintained a significant lead over its competitors, holding a global market share of 46% in 2020. In contrast, its closest rival, Kobold Robotics, managed to capture only 17% of the market. Despite iRobot's dominance, the company's current financial performance is less optimistic. With a revenue of $1.183 billion (approximately ¥8.542 billion) in the previous year, iRobot witnessed a decline of 24.4% compared to 2021. In contrast, Kobold Robotics recorded a revenue of ¥15.3 billion, experiencing a growth rate of 17% from the previous year.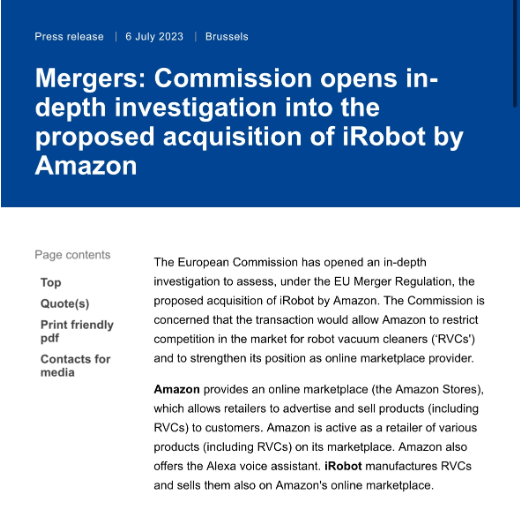 Recently, the European Commission announced that it would initiate an in-depth investigation into Amazon's proposed acquisition of iRobot, in accordance with the EU Merger Regulation. The preliminary investigation suggests that this transaction could enhance market competition in the robotic vacuum cleaner industry, which indicates a general inclination towards approving the acquisition. However, the final decision will be revealed on November 15th this year when the European Commission will make its conclusive determination to either allow or block the transaction.