May 26, 2023 – A New Search Experience Unveiled by Google,In an exciting announcement today, Google introduced a groundbreaking search experience that incorporates generative AI, as revealed in their latest press release. The company is inviting users to join the Search Labs project and be among the first to test this innovative Search Generative Experience.
Exclusive access to this cutting-edge experience is currently limited to registered participants of the Search Labs project. If you are an IT enthusiast and want to be a part of this intriguing development, you can join the waitlist for Search Labs by clicking here.
During the Google I/O Developer Conference held earlier this month, Google unveiled their plans to integrate generative AI capabilities into Google Search. This integration aims to assist users in bypassing unnecessary steps, enhancing their comprehension of new topics, discovering diverse perspectives, and ultimately facilitating productivity.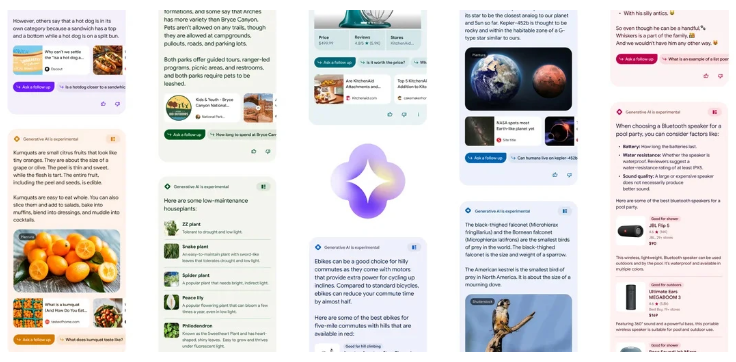 Google envisions that AI-powered search will break down complex queries into smaller, more manageable components, providing quick suggestions for specific questions, and offering a plethora of relevant factors for online shoppers to consider during their purchasing journey.
The Search Generative Experience promises to revolutionize the way we interact with search engines and is poised to reshape our online exploration. By leveraging the power of generative AI, Google is taking a significant stride forward in making search more intuitive, efficient, and tailored to individual needs.
As the waitlist for the Search Labs project opens its doors, eager participants can anticipate gaining early access to this groundbreaking experience and contributing valuable feedback to shape the future of Google's Search Generative Experience. Join the Search Labs project today and embark on a journey that is set to redefine how we search, discover, and accomplish tasks in the digital realm.