June 28, 2023 – As the smartphone market continues to evolve, Samsung is preparing to unveil its highly anticipated flagship device, the Galaxy S23 FE. With a fresh perspective on design and an array of innovative features, this handset promises to make waves in the industry.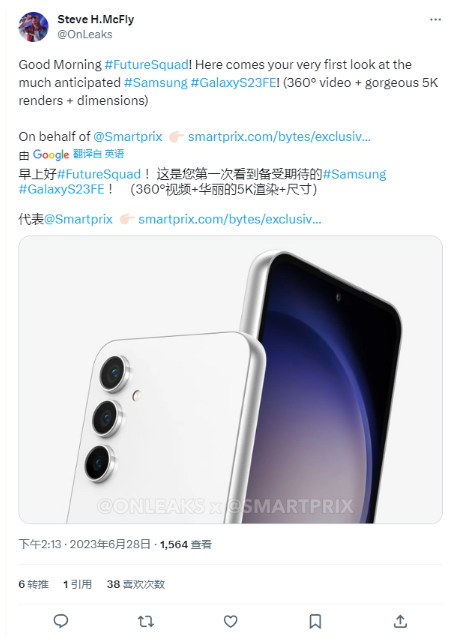 Diving into the visual aesthetics, the Galaxy S23 FE showcases a seamless fusion of elegance and functionality. Building upon the success of its predecessors, this device boasts a meticulously crafted rear panel, housing a triple-camera setup arranged vertically. Notably, Samsung has made an unexpected move by incorporating a rare long-range lens, an inclusion rarely seen within this price range.
Sources indicate that the Galaxy S23 FE will exhibit similarities in size to the Galaxy A54, featuring a 6.4-inch 120Hz AMOLED display. Its compact form factor, measuring approximately 158 x 76.3 x 8.2 millimeters, ensures a comfortable grip for users.
Mark your calendars for July 26, 2023, as Samsung prepares to host its highly anticipated Unpacked event. This grand unveiling is expected to feature the Galaxy S23 FE, along with other remarkable additions to their product lineup.
Under the hood, Samsung equips the Galaxy S23 FE with its powerful Exynos 2200 processor. While rumors circulate regarding the absence of a Qualcomm Snapdragon variant, there are whispers suggesting the possible integration of the Snapdragon 8+ Gen 1 chipset.
Let's delve into the speculated specifications of the Galaxy S23 FE. The device is said to house 6GB or 8GB of LPDDR5 RAM, delivering swift and seamless multitasking. Storage options include UFS 3.1 variants of 128GB or 256GB, providing ample space for all your digital needs.
To keep you powered throughout the day, Samsung incorporates a robust 4500mAh battery in the Galaxy S23 FE, accompanied by 25W fast charging capabilities. This ensures that you spend less time tethered to a power outlet and more time exploring the endless possibilities of your smartphone.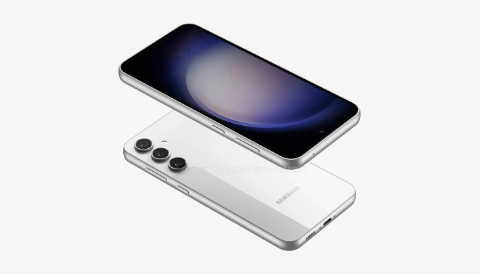 Photography enthusiasts will be delighted to discover the Galaxy S23 FE's impressive camera setup. The front-facing camera captures stunning selfies with its 12-megapixel sensor, featuring a pixel size of 1.12μm. On the rear, the main camera boasts a 50-megapixel lens, equipped with a 1.0μm GN3 sensor, delivering exceptional image quality. Additionally, the device sports an 8-megapixel 3x telephoto lens, leveraging a 1.0μm Hi-347 sensor, and a 12-megapixel ultra-wide-angle camera, powered by a 1.12μm IMX258 sensor, to capture expansive landscapes and detailed close-ups.
The Samsung Galaxy S23 FE sets the stage for a new era of innovation, combining cutting-edge technology, stunning design, and powerful performance. While these details are based on leaks and rumors, enthusiasts eagerly await the official unveiling where Samsung will provide concrete information about this highly anticipated smartphone.