June 13, 2023 – Tesla Embarks on Project Highland for Model 3 Redesign Tesla is embarking on an ambitious project codenamed "Project Highland" to revamp its popular Model 3 sedan. While still in the realm of rumors, the upcoming redesign has already generated significant buzz as test vehicles have been spotted, hinting at potential new features. Latest speculations suggest that the new Model 3 may draw inspiration from its larger siblings, the Model S and Model X, incorporating some of their coveted functionalities.
One of the major highlights is expected to be the introduction of ventilated seats. Tesla introduced this feature for the first time in the revamped Model S and Model X in 2021. Now, it appears that the Model 3 will also join the ranks of vehicles with this sought-after amenity. The initial news came to light when Twitter user Kelvin Yang (@KelvinYang7), who has a track record of accurately leaking information about Tesla's developments in China, shared this intriguing detail. Subsequently, Tesla enthusiast Jay in Shanghai shared a video showcasing what is believed to be the ventilated seats of the Model 3. The video reveals small perforations on the seat bottom and backrest, allowing airflow, and even features a motor in the seat base.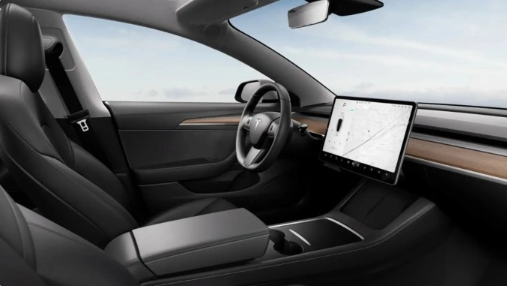 Yang also mentioned that the new Model 3 will come equipped with ambient lighting and an upgraded sound system. Ambient lighting is a highly anticipated feature among many car owners, with some enthusiasts even resorting to aftermarket solutions. While it is a standard offering in many high-end vehicle models, preferences for ambient lighting can vary among individuals. As for the sound system upgrade, specific details are currently scarce, but there is a possibility of an additional subwoofer being introduced.
Recent public sightings of the "Project Highland" Model 3 have also revealed some exterior changes, including new headlights and front/rear bumpers. In terms of the interior, glimpses of a new steering wheel and the absence of a traditional gear shifter have also been observed, signaling design updates.
Reports indicate that Tesla's Shanghai Gigafactory has already commenced trial production of the redesigned Model 3. Additionally, Drive Tesla has learned that the Model 3 production line at the Fremont factory will undergo renovations to accommodate the new design, with a temporary shutdown scheduled for approximately one week.