August 17, 2023 – AMD Unveils Next-Generation Graphics Cards at Gamescom In a significant announcement made today, executives at AMD revealed their plans to introduce a brand-new lineup of graphics cards at the upcoming Gamescom event, set to kick off on August 23rd in Cologne, Germany. Among the highly anticipated releases are the RX 7800 XT and RX 7700 XT, poised to redefine gaming visuals and performance.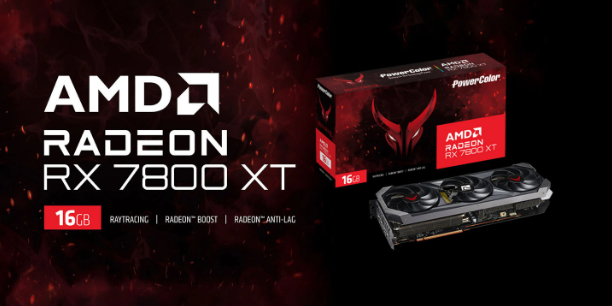 Diving into the specifics, the RX 7800 XT takes center stage with a Navi 32 GPU architecture. Engineered with meticulous attention, this graphics powerhouse boasts an impressive 60 compute units (CUs), amounting to a staggering 3840 stream processors. Clocking in at a remarkable frequency of up to 2.5GHz, the RX 7800 XT's processing capabilities are set to deliver an unparalleled gaming experience. Complementing this processing might is the 16GB of 256-bit GDDR6 memory, offering a blazing data transfer rate of 18Gbps.
Drawing parallels to its predecessor, the RX 6800, the RX 7800 XT showcases an equally formidable configuration, mirroring the 60 CU + 16GB 256-bit memory combination that has proven its mettle in the gaming arena.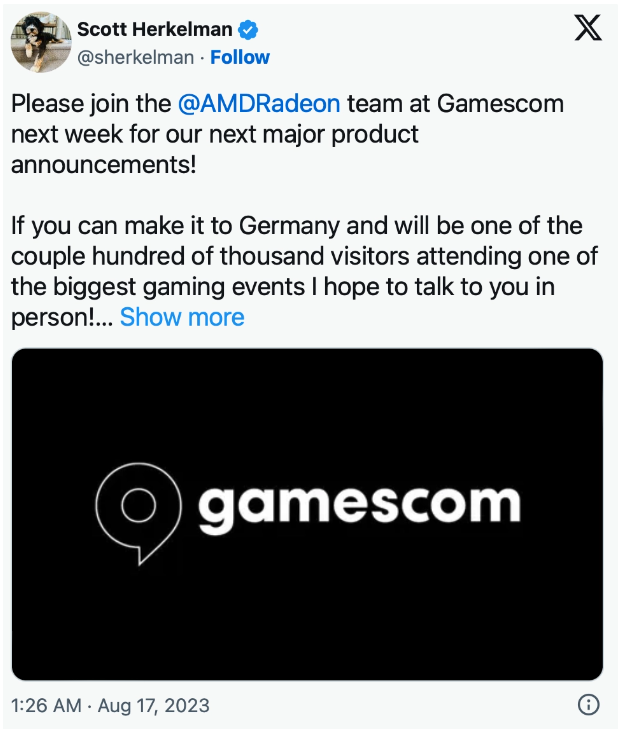 While the curtain has been partially raised on the RX 7800 XT, the RX 7700 XT remains shrouded in mystery, withholding its precise specifications. Drawing from the past, a rough comparison to the RX 6700 XT reveals a pattern of progress: the RX 7700 XT could likely feature enhanced compute units and memory capacity, aiming to redefine the upper echelons of gaming performance.
With Gamescom fast approaching, enthusiasts and gamers worldwide are on the edge of their seats, eagerly awaiting the official debut of AMD's groundbreaking graphics card lineup. As the days tick down, it's advised to keep a keen eye on AMD's official channels for the latest updates, ensuring that all the latest innovations and advancements are received in real-time.