October 27, 2023 – Sony's PlayStation division is undergoing a significant change, as the company has officially confirmed the departure of Connie Booth, the former Senior Vice President of Internal Product Development.
In a statement released to the media outlet Axios, Sony acknowledged Connie Booth's departure and praised her contributions to the success and growth of PlayStation Studios. The statement read, "Connie Booth has been instrumental in driving the success and development of PlayStation Studios. She created a team with a creative vision and an environment where their talents could thrive, leaving a positive impact on many developers. We appreciate her numerous contributions to the company and wish her all the best in her future endeavors."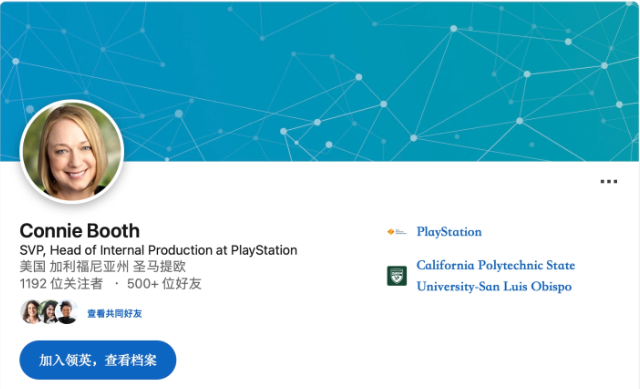 The statement, however, did not specify the reasons behind her departure, and as of now, Connie Booth has not offered any response. Interestingly, in a recent podcast, "God of War" creator David Jaffe revealed that Connie Booth had been let go, shedding some light on the circumstances surrounding her exit.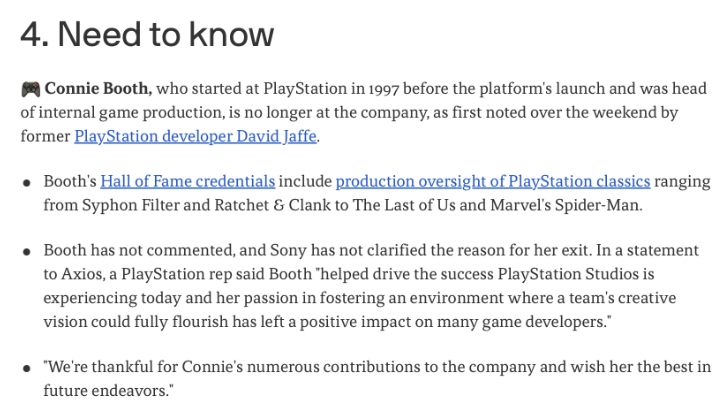 Connie Booth had a long and illustrious career at Sony, spanning over 26 years. She played a key role in the development of numerous iconic games, including "Crash Bandicoot," "Ratchet & Clank," "Jak and Daxter," "Uncharted," and "Spider-Man." In 2020, she was honored with induction into the Video Game Hall of Fame, becoming the twenty-fourth game industry professional to receive this prestigious accolade.
As the gaming community awaits further details about the departure of Connie Booth and the potential implications for PlayStation Studios, her legacy as a gaming industry icon remains intact, with her innovative contributions celebrated by players and developers alike.