August 28, 2023 – BoAt, the renowned Indian brand for smart wearables, has made waves in the tech world yet again. Just last month, they unveiled their latest innovation, the BoAt Ring – a smart ring that brings a touch of futuristic functionality to your fingertips. Today, this groundbreaking product has officially hit the shelves in India, ushering in a new era of wearable technology.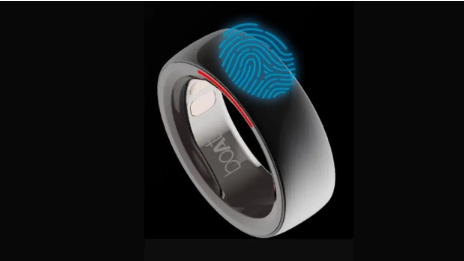 Priced at 8999 Indian Rupees (approximately 794 Chinese Yuan), the BoAt Ring is not your typical smart accessory. It goes beyond the capabilities of conventional smartwatches, introducing a range of features that can be controlled effortlessly using just one hand. Through gentle taps and intuitive slides on the ring's surface, users can command a variety of actions. From managing music playback – play, pause, skip – to remotely triggering a smartphone's camera shutter, the BoAt Ring has redefined convenience.
One of the ring's standout features is its ability to grant users a glimpse into the world of short-form videos. Although specific app compatibility remains undisclosed, the BoAt Ring opens up possibilities for browsing and interacting with curated video content in an entirely novel way.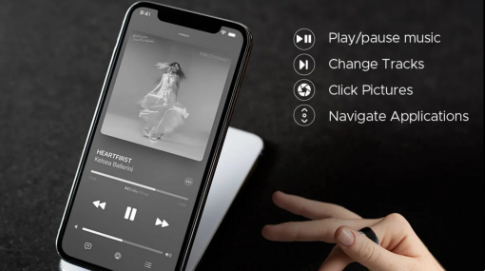 In addition to its entertainment attributes, the BoAt Ring takes health monitoring to a personal level. It diligently tracks essential metrics including heart rate, blood oxygen saturation, sleep patterns, body temperature, steps taken, calories burned, and exercise modes. In moments of urgency, the ring can even initiate emergency SOS calls, underscoring its commitment to user safety.
Crafted from a fusion of premium ceramics and metals, the BoAt Ring comes in three sizes – 17.40mm, 19.15mm, and 20.85mm – ensuring a comfortable fit for every individual. With a robust waterproof rating of 5ATM, equivalent to withstanding depths of up to 50 meters, wearers can embrace various activities without fear of water damage. The ring boasts an impressive battery life, lasting up to 7 days on a single charge, and conveniently comes with a dedicated charging unit.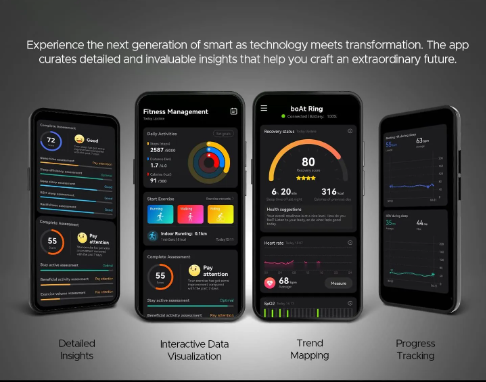 To seamlessly manage the ring's functionalities and access its data, users can turn to the BoAt Ring app, now available for download on major app stores.
BoAt Ring stands as a testament to the brand's ingenuity and commitment to pushing technological boundaries. Its introduction to the market sparks intrigue and may very well capture the attention of industry giants like Apple and Samsung, setting the stage for potential future innovations in the realm of smart accessories.