October 30, 2023 – Samsung has officially unveiled the Galaxy Z Flip 5 Retro, a smartphone paying homage to the legendary SGH-E700 flip phone from 2003. This limited-edition device will be available for purchase starting November 1st in South Korea, the United Kingdom, Germany, Spain, and Australia.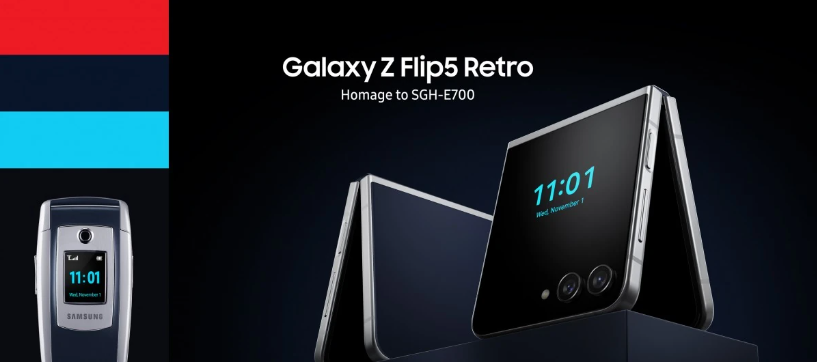 The Galaxy Z Flip 5 Retro is a tribute to the iconic SGH-E700, a device that marked a significant milestone in Samsung's mobile phone history as their first phone with a built-in antenna. Thanks to its outstanding design, a Norwegian newspaper once dubbed it the "Mercedes-Benz of the mobile phone world." During a time when Nokia dominated the mobile phone market, the SGH-E700 played a crucial role in elevating Samsung's position in the industry.
The Galaxy Z Flip 5 Retro carries some of the SGH-E700's elements, including its iconic indigo-blue and silver color scheme. Additionally, it features nostalgic pixel graphics, UI elements, and cityscape animations on its Flex Window outer display.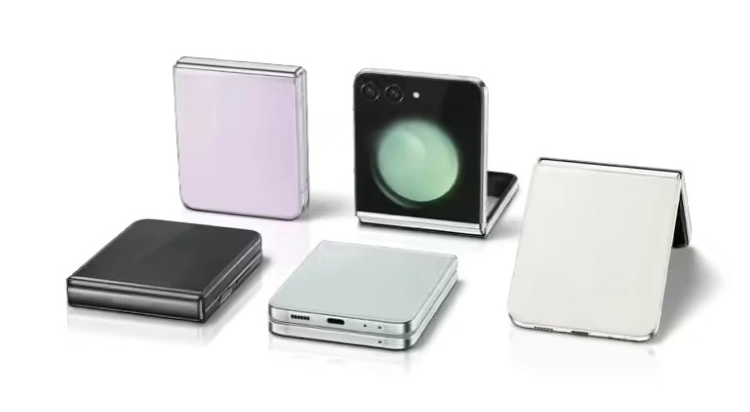 Samsung has packaged this phone neatly in a box adorned with the Z Flip5 and E700 logos. It also includes a Flipsuit protective case with stickers featuring various logos from different eras in Samsung's history. The Flipsuit case further boasts a unique serial number, adding to its collectible appeal.
The pricing details for the Samsung Galaxy Z Flip5 Retro have not yet been disclosed. The device will only be available for purchase through Samsung's official website.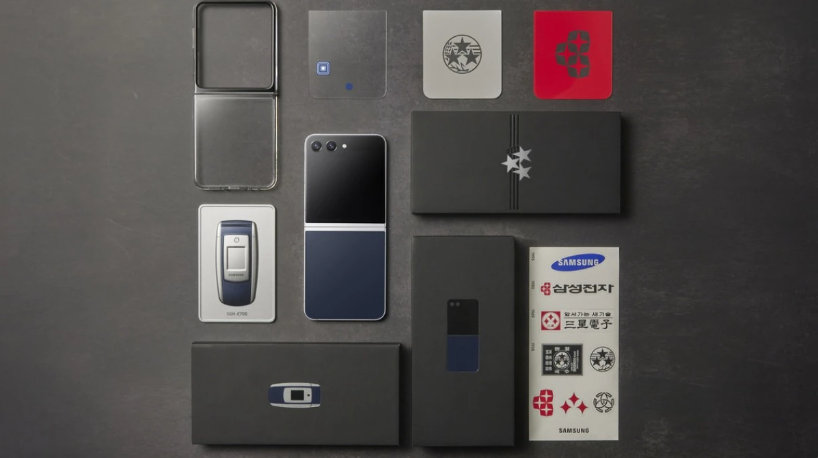 As a point of reference, the current Galaxy Z Flip 5 offers a variety of color options, including Mint, Cloud Gray, Lavender, Stardust White, Arctic Gray, Ocean Blue, Forest Green, and Sunlight Yellow. The 8GB+256GB version is priced at ¥7,499, while the 8GB+512GB version costs ¥8,499.
Under the hood, this phone is equipped with the Snapdragon 8 Gen 2 for Galaxy processor. The outer display has been upsized to 3.4 inches, and the inner display measures 6.7 inches. It houses a 3,700mAh (typical) battery, ensuring a reliable power supply for all your mobile needs.