May 11, 2023 – Amidst the ever-evolving landscape of Tesla's endeavors, Panasonic, a key supplier for the electric vehicle manufacturer, has announced a significant delay in the commercial production of the highly anticipated 4680 battery cells. The company now plans to commence production between April and September 2024, a departure from their previous schedule. This unforeseen adjustment arises from Panasonic's unwavering commitment to enhancing the battery's performance, seeking to unlock its full potential.
Previously hailed by Tesla CEO Elon Musk as a revolutionary breakthrough, the 4680 battery cells have been shrouded in anticipation. Initially, Panasonic intended to start mass-producing the 4680 battery cells for Tesla from April 2023 to March 2024. However, the company now reveals that their large-scale production plans, designed to introduce further performance improvements for the batteries, will commence in the first half of the fiscal year ending in March 2025. This delay presents an opportunity for Panasonic to refine the battery technology, ensuring it gains a competitive edge.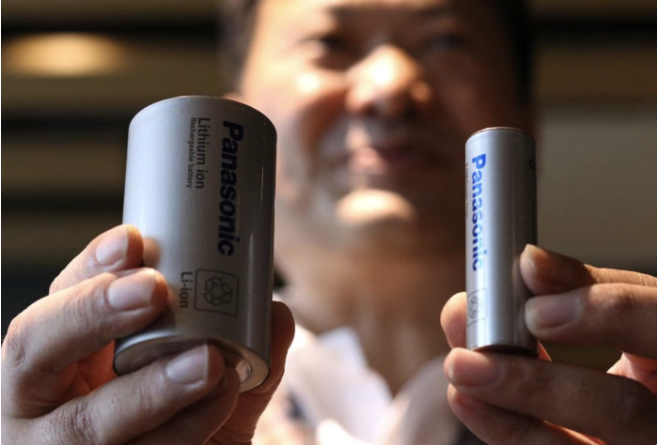 Currently, Panasonic operates a trial production line for the 4680 battery cells at their facilities in Japan's Wakayama Prefecture. Meanwhile, Tesla has already initiated their production of these cells. Musk believes that the 4680 battery cells are key to manufacturing more affordable and compelling electric vehicles, but the company has encountered challenges in meeting its production and performance targets for these batteries.
During a recent conference call, Tesla executive Drew Baglino announced the company's steady progress in scaling up the production of 4680 battery cells, with the goal of meeting demand before the scheduled production of the Cybertruck next year. The base model of the Tesla Model Y already incorporates this advanced battery technology.
As of the end of 2022, Tesla produces over 1,000 vehicles per week equipped with the 4680 battery cells at their factories in California and Texas. This output roughly corresponds to about one-fifth of the annual capacity of their Texas facility.
Furthermore, Tesla's South Korean supplier, LG Energy Solution, revealed plans to establish a new production line for 4680 battery cells at its domestic factory before the end of this year. However, no specific timeline was provided for the commencement of mass production of these batteries.
As the race for superior electric vehicle technology continues, Tesla, its suppliers, and partners strive to overcome obstacles and optimize the production of the highly anticipated 4680 battery cells. The outcome of these efforts remains crucial for Tesla's ambitious goals of revolutionizing the electric vehicle market and accelerating the world's transition towards sustainable transportation.