September 26, 2023 – Edge Browser's Bing Chat Unveils Three New Plugins In a recent tweet, Windows enthusiast Leo Varela (@Leopeva64) shared exciting news about the latest developments in Microsoft's Edge browser. The tech world is buzzing with anticipation as Bing Chat, the integrated chat feature in Edge, is set to introduce three new plugins. However, these plugins aren't yet available to all users. To access them, you'll need to upgrade your Canary channel Edge browser to the latest version. Currently, Microsoft is conducting A/B testing with a select group of users, but it's expected that these plugins will be rolled out to a broader audience in the near future.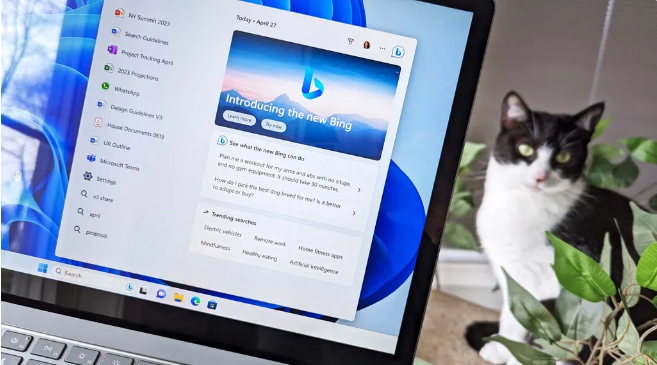 Among the trio of new plugins is Adobe Express, designed to assist users in creating logos and various images. This promises to be a valuable addition for those seeking graphic design capabilities within their browser.
MathSolver, another plugin in the lineup, is geared toward helping users tackle complex mathematical problems and equations. This functionality will likely prove to be a handy tool for students, educators, or anyone in need of mathematical support.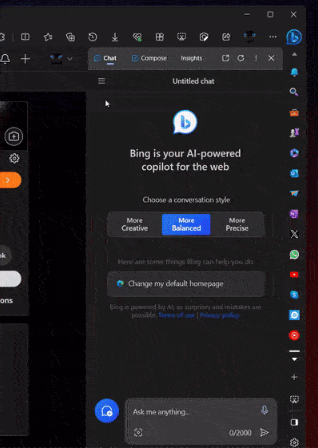 Last but not least, the Spotify plugin will allow users to seamlessly search for and play related streaming content within the Bing Chat interface. This integration promises to simplify the process of sharing and enjoying music and other media content while chatting.
These upcoming plugins are set to enrich the functionality of Edge browser and Bing Chat, providing users with a broader range of options and tools to meet their needs. As they become more widely accessible, these additions have the potential to significantly enhance the user experience. Stay tuned for further updates as Microsoft continues to innovate and improve its browser offerings.