July 24, 2023 – In the wake of second-quarter financial reports from companies like Tesla, TSMC, and IBM, chip giant Intel is gearing up to release its own earnings report this week.
Intel has officially announced that their second-quarter financial results will be unveiled on the 27th of July, Pacific Daylight Time, with the earnings analyst conference call scheduled for 2:00 PM on the same day, which corresponds to 5:00 AM Beijing time on the 28th.
Amidst a global semiconductor demand slump, Intel has been facing challenging times, with its revenue witnessing a significant year-on-year decline for the past five quarters.
During the first quarter's financial report released on April 27th, Intel projected its second-quarter revenue to be in the range of $11.5 to $12.5 billion, with a gross margin estimate of 33.2% under the US Generally Accepted Accounting Principles (GAAP) and an expected loss of $0.62 per share.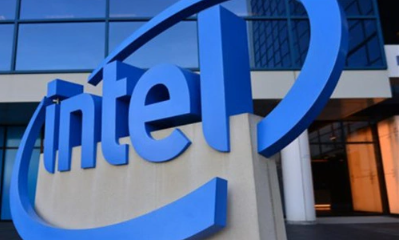 Based on Intel's own projections, it is evident that the second-quarter revenue is anticipated to experience a substantial year-on-year decline, but there are hopes for a sequential improvement in performance.
Comparing to last year's second-quarter revenue of $15.3 billion, the projected range of $11.5 to $12.5 billion for this year's second quarter represents a decline of over 18% year-on-year. However, when compared to the first quarter's revenue of $11.7 billion, even the lower end of the projected range for the second quarter would show an increase of over $2 billion, signifying a potential sequential growth.
As Intel prepares to disclose its second-quarter results, market observers will be closely monitoring the company's performance amidst the ongoing challenges in the global chip demand landscape. The entire semiconductor industry continues to navigate through a period of uncertainty, impacted by various factors like supply chain disruptions, geopolitical tensions, and shifts in consumer demand.
The upcoming earnings call will provide Intel's stakeholders with valuable insights into the company's strategic initiatives, product developments, and potential opportunities for growth. As the semiconductor industry remains highly competitive, Intel's actions and decisions will have implications not just for its own future but also for the broader technology ecosystem.