September 27, 2023 – Tesla has recently applied for a permit to construct a spacious cafeteria for its factory employees, taking inspiration from their all-electric Cybertruck. This cafeteria project, named the "Cyber Cafeteria," is set to cost an estimated $10.5 million and involves various renovation and remodeling work, indicating that it will replace an existing facility within the superfactory.
The Cyber Cafeteria is projected to encompass 22,639 square feet, offering a remarkably roomy dining space. Construction is slated to commence on October 25, 2023, with an anticipated completion date of May 1, 2024. As the Cyber Cafeteria nears its final stages, the production of the Cybertruck may also be on the verge of ramping up.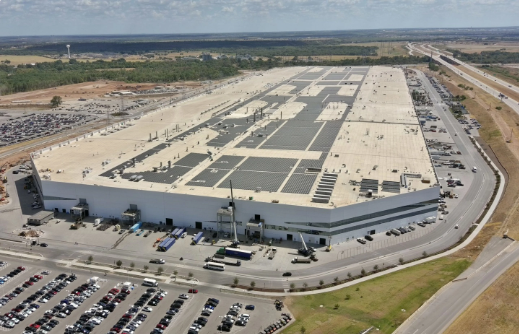 Currently, only the application documents for the Cyber Cafeteria exist, but in the coming months, we may see visual representations of this facility. Given its name, one can expect the cafeteria's interior design to exhibit a distinct and unique Cybertruck-inspired aesthetic.
Tesla is anticipating its inaugural Cybertruck delivery event in the fourth quarter of this year. Elon Musk had previously indicated that full-scale production of the Cybertruck could be achieved by 2024. Tesla's Texas superfactory already boasts a workforce of over 20,000 employees, a number that could surge to 60,000 once the Cybertruck goes into full production.