May 23, 2023 – Faraday Future, the renowned electric vehicle manufacturer, has announced its upcoming event for the ultimate unveiling of the FF 91 and Faraday Future 2.0. Scheduled to take place on May 31 at 9 AM Beijing time, the event promises to be a momentous occasion for the company.
During this highly anticipated release event, Faraday Future intends to reflect upon the journey that led to the creation of the FF 91. Attendees can expect to witness the latest advancements made with the FF 91 model, including a showcase of an entirely new user experience. Furthermore, the event will unveil upgraded product and technological frameworks, an AI strategy, eco-friendly products, and the future of service, sales, and collaborative platforms. Attendees will also gain insight into the delivery schedule for the FF 91.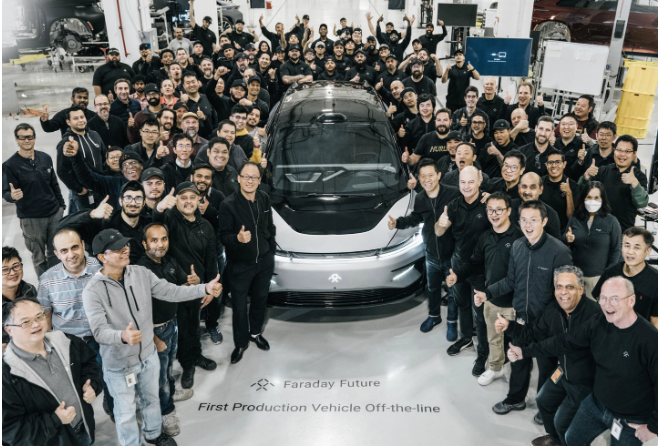 Earlier reports from IT Home indicated that Faraday Future introduced the "Mission Farad" platform on May 22. This groundbreaking platform, built on Web 3.0 technology, aims to foster collaborative value creation and shared returns among developers, creators, users, and investors.
It's worth noting that the first production model of the highly anticipated Faraday Future FF 91 rolled off the assembly line on April 15. While the exact delivery date remains undisclosed, the FF 91 will feature an integrated generative AI product stack, combining fundamental AI capabilities with cutting-edge models like ChatGPT and GPT-4, as well as models from companies like OpenAI and Microsoft.