October 25, 2023 – Apple has just announced its second autumn event for 2023, with the intriguing theme "Scary Fast."
The event is scheduled to take place on Monday, October 30th, 2023, at 5:00 PM Pacific Time, which translates to 8:00 AM on October 31st in Beijing.
This October event is expected to shine the spotlight on Apple's Mac product lineup, with a particular focus on the iMac.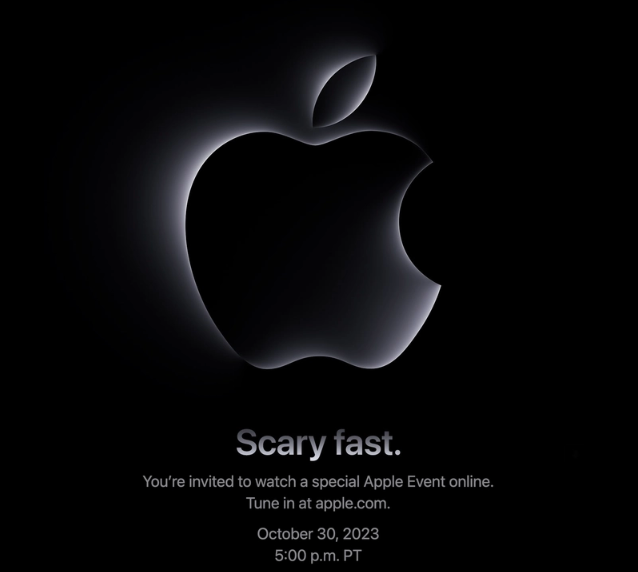 Unlike live events, this presentation will be pre-recorded, but Apple plans to extend invitations to select media outlets, including IT Home, to witness the event at Apple Park in Cupertino, California.
The current 24-inch iMac was released in April 2021, marking the only Mac model equipped with the M1 chip, and it has been around for two and a half years.
Following Apple's customary patterns, updates for this machine will likely center around its processor. While it remains unclear whether Apple is ready to unveil the M3, even an upgrade to the M2 chip would be a significant step forward.