May 16, 2023 – In a surprising turn of events, Elon Musk, the CEO of Tesla, made an unexpected visit to Paris, France, today to engage in a high-profile meeting with French President Emmanuel Macron. The purpose of their discussion revolved around exploring the potential for Tesla's investments in the country. Reports suggest that Tesla has expressed interest in establishing a new automobile factory in France, marking its second manufacturing facility in Europe.
While Tesla initially considered France as a potential location for its first large-scale automotive factory in Europe, the company ultimately opted for Germany. Currently, Tesla's Gigafactory in Berlin has achieved a production rate of 5,000 vehicles per week, but the company still has room to expand its capacity.
It is worth noting that Tesla has set an ambitious goal of increasing its global annual production capacity from 2 million to 20 million vehicles by the end of this century. To achieve this milestone, the company requires the construction of additional Gigafactories. Although Tesla has room for growth in Berlin, it appears highly likely that they will need to establish another factory in Europe.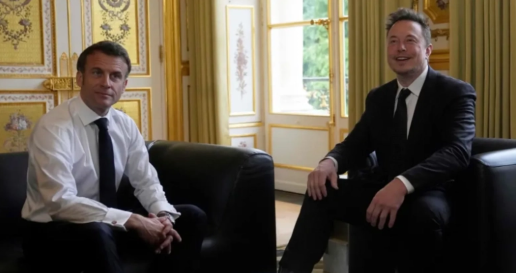 France seems eager to seize this opportunity. Following the meeting with President Macron, Elon Musk expressed his desire for Tesla to make "significant investments" in France in the near future, in an interview with local media. Musk also plans to hold discussions with Bruno Le Maire, the French Minister of Finance, to explore potential tax incentives and benefits offered by France for new investments in green technologies.
The outcome of this meeting between Elon Musk and President Macron holds immense significance for both Tesla and France. It remains to be seen whether this dialogue will pave the way for Tesla's establishment of a new manufacturing hub in France, bolstering the country's position in the electric vehicle industry and contributing to Tesla's ambitious global expansion plans.